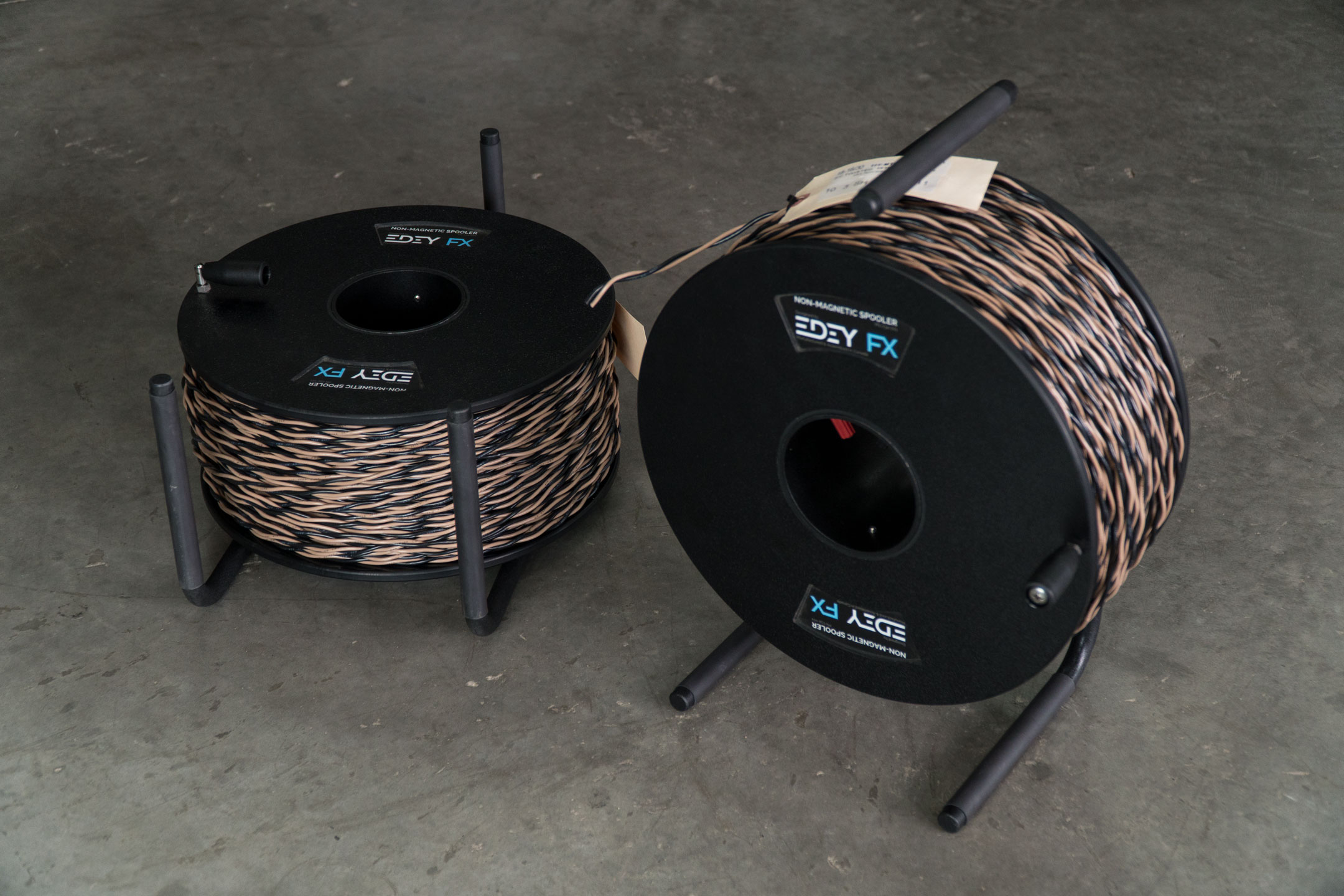 Project
Designed for MED ENG, the EDEY FX Non-Magnetic Spooler II had to rapidly spool and unload up to a 1000ft of black & tan cable. Used around the world by EOD teams, the original and MK II spooler have proven to be a key tool in the safe disarming of IED.
Details
Client MED ENG
Skills Product Design, EOD, Explosives, Safety, Ergonomics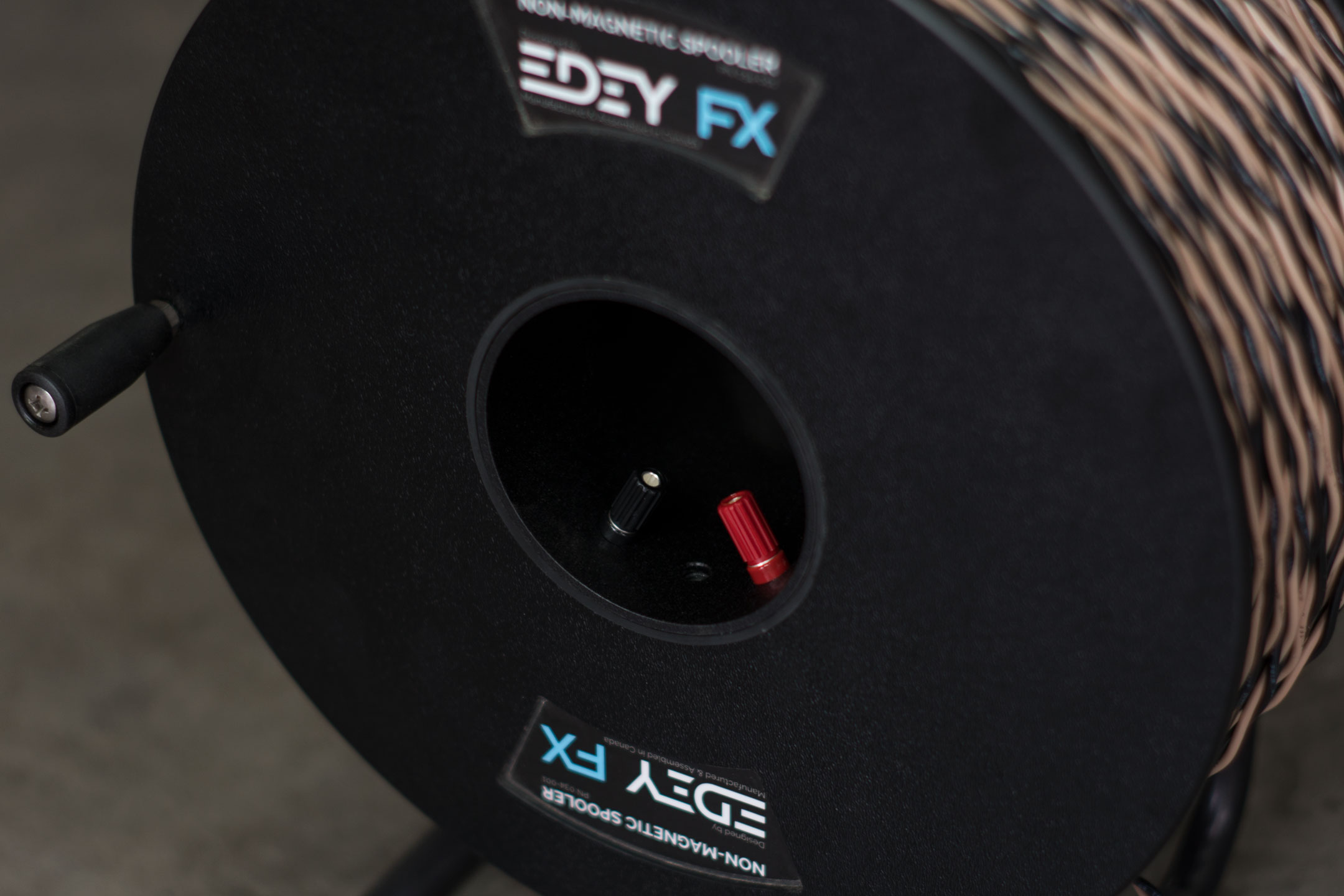 Design
A durable aluminum tri-point frame allows the spooler to stand upright, be picked up with a large gloved hand, or placed flat on the ground in either orientation. A full plastic and non-ferrous metal construction ensures no electromagnetic interference during use.
Hubless Bearing
The hubless bearing design allows for smooth spooling, storage of the detonation box and protection for the quick attach cable terminals during use.
Stance
The tri-point frame maintains a stable stance on either is front of back faces, allowing a single EOD technician to bring cable downrange.