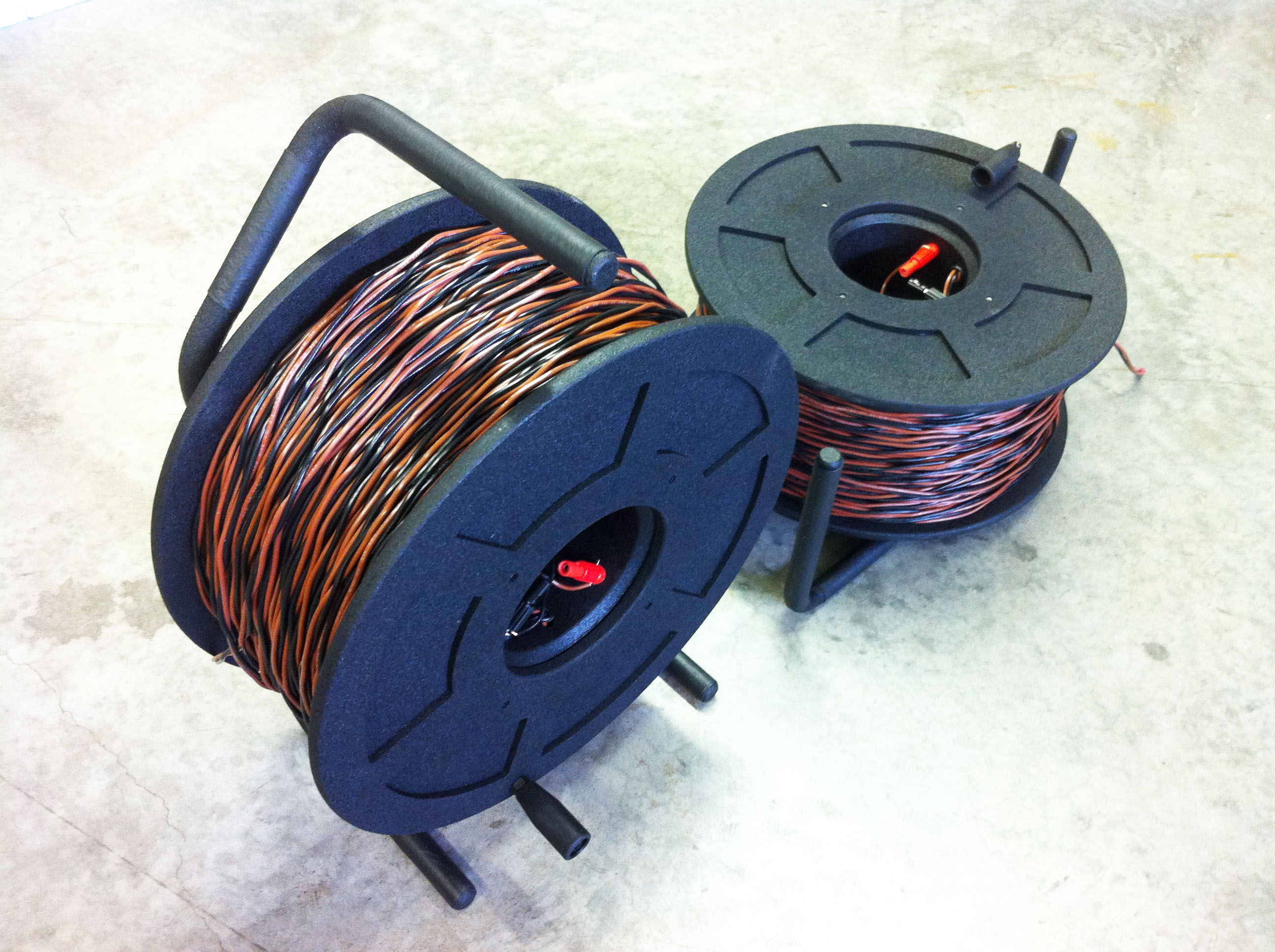 Project
Designed for MED ENG, the EDEY FX Non-Magnetic Spooler had to rapidly spool and unload up to a 1000ft of black & tan cable. The product was designed with a hollow plastic bearing core to protect the detonation box during transport and cable end attachment points during use.
Details
Client MED ENG
Skills Product Design, EOD, Explosives, Safety, Ergonomics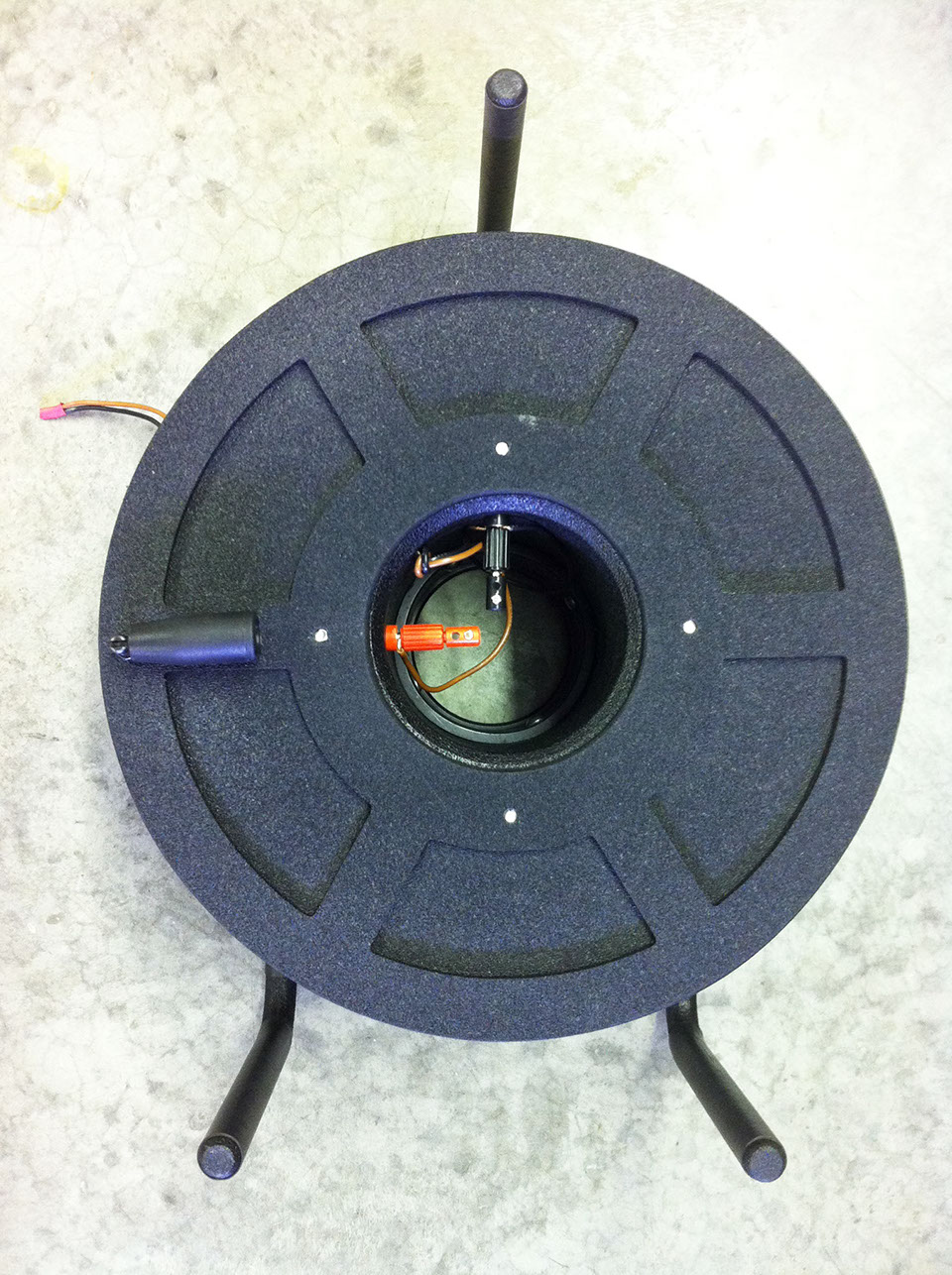 Design
A durable aluminum tri-frame allows the spooler to stand upright, be picked up with a large gloved hand, or placed flat on the ground. A full plastic and non-ferrous metal construction ensures no electromagnetic interference with the sensitive black and tan cable.
Project
Designed for Environment Canada, this unique collapsible spooler splits in half so cable up to 1000ft can be wound up and unloaded from the spooler by quickly detaching the front face. Saving the cable for use in a later date instead of having to throw it away after initial use like the client had been doing up to date, before the introduction of our spooler.
Details
Client Environment Canada
Skills Product Design, Product Recycling, End of Life Cycle