GMC Yukon Covert ECM Integration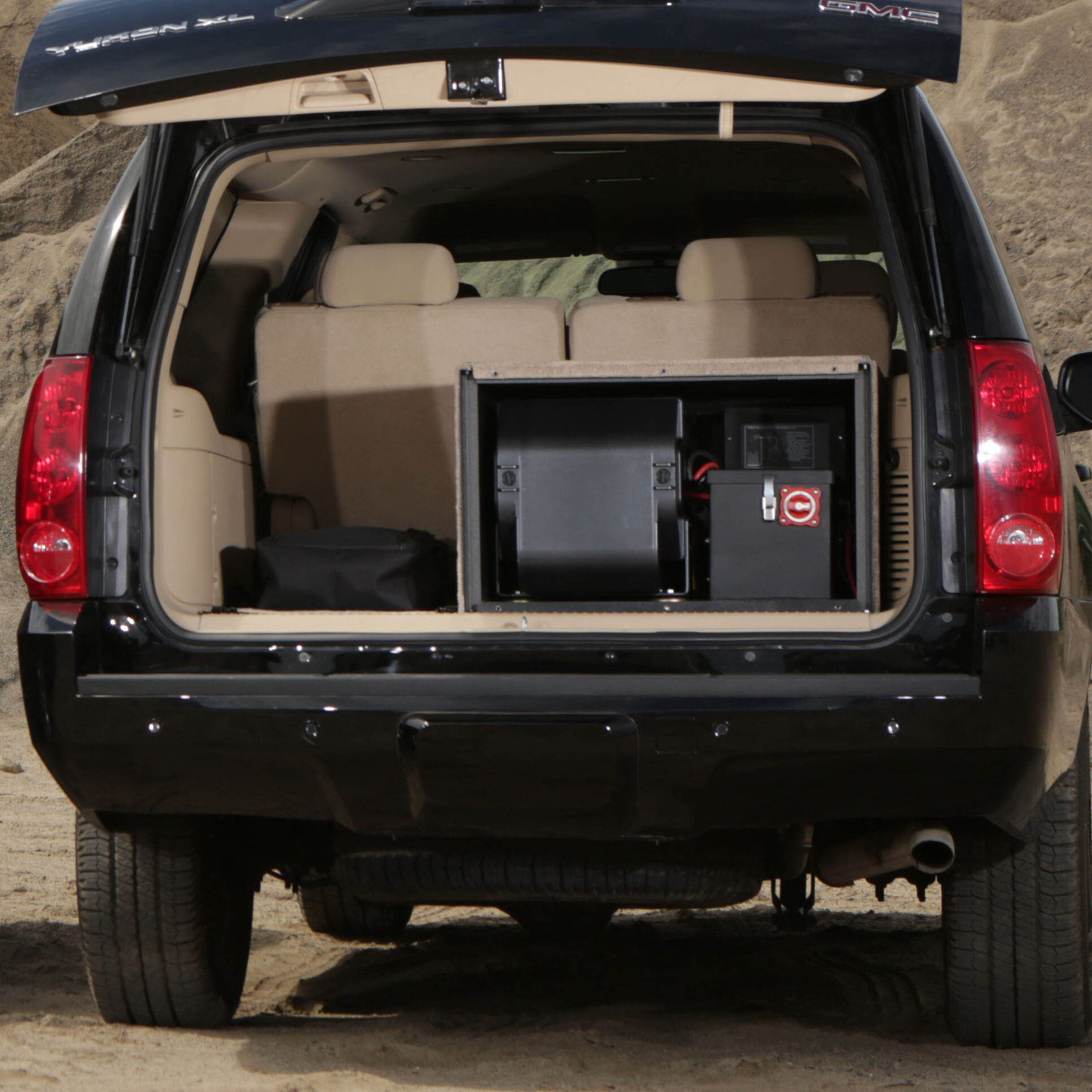 The GMC Yukon XL armoured installation featured the ECM (Electronic Counter Measures) system with the RCU (Remote Controlled Unit) and EDEY FX's CPMU (Compact Power Management Unit). All electrical and cooling components were discretely managed within the vehicle while remaining easily accessible for operation and field servicing. The antenna package featured EDEY FX's custom magnet antenna mounts for rapid deployment.  
This project can be completely customized to suit your desired equipment or vehicle. Material, colour and finishes can also be modified to meet your requirements.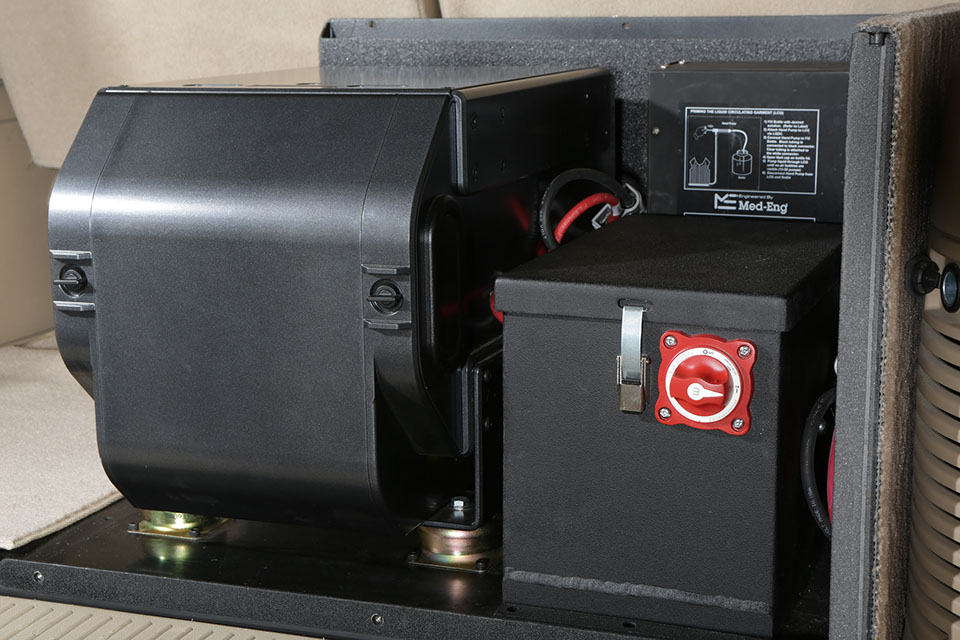 ECM and CPMU Enclosure
The ECM, CPMU, chiller and wiring were mounted within a sound dampened, carpeted aluminum enclosure.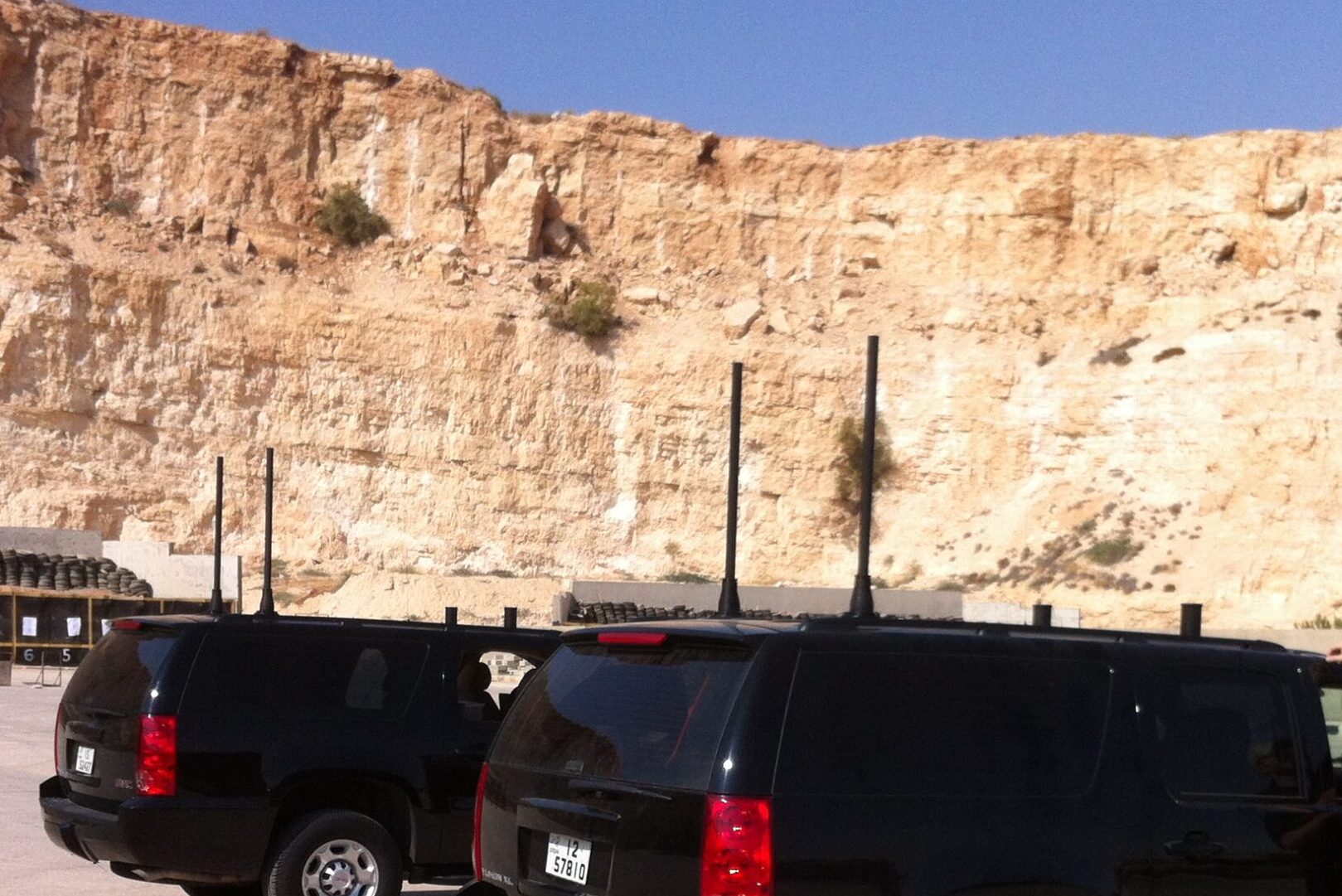 Antenna Mounting Package
Each magnet can be adjusted within the slots to fit in between roof ridges.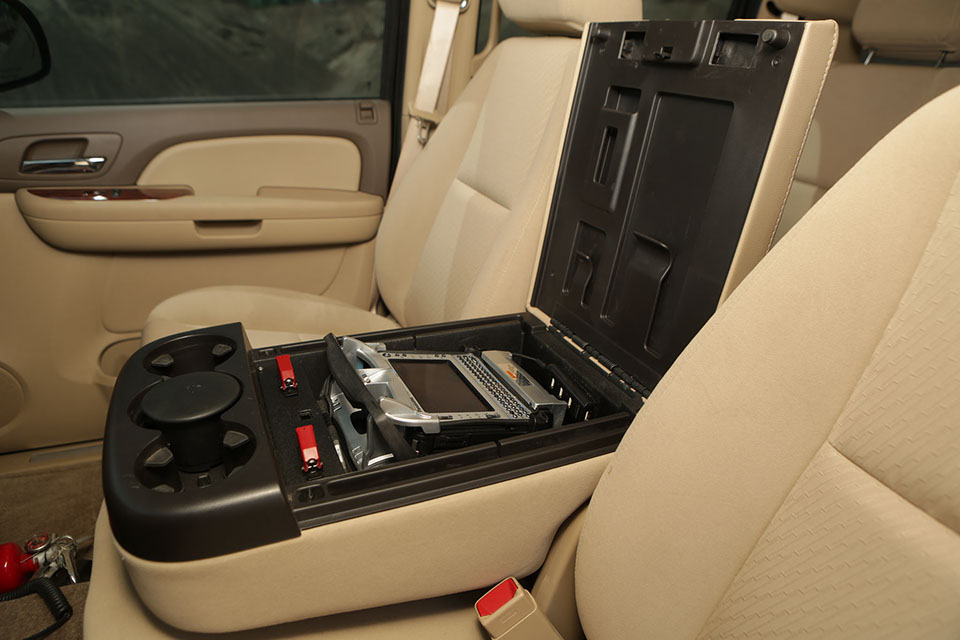 Remote Control Covert Installation
The remote control unit and toggle switches were custom mounted within the center console to achieve the covert requirement.
CAD Design: All of our products have been designed in CAD to meet our clients requirements and specifications. Our team of designers are available to make modifications to any of our products to suit your requirements. If you have an idea for a new product you wish to have designed or manufactured, please contact us.
Contact for product inquiries, pricing and availability