LC200 & LC300 Roof Rail Bolted Antenna Mount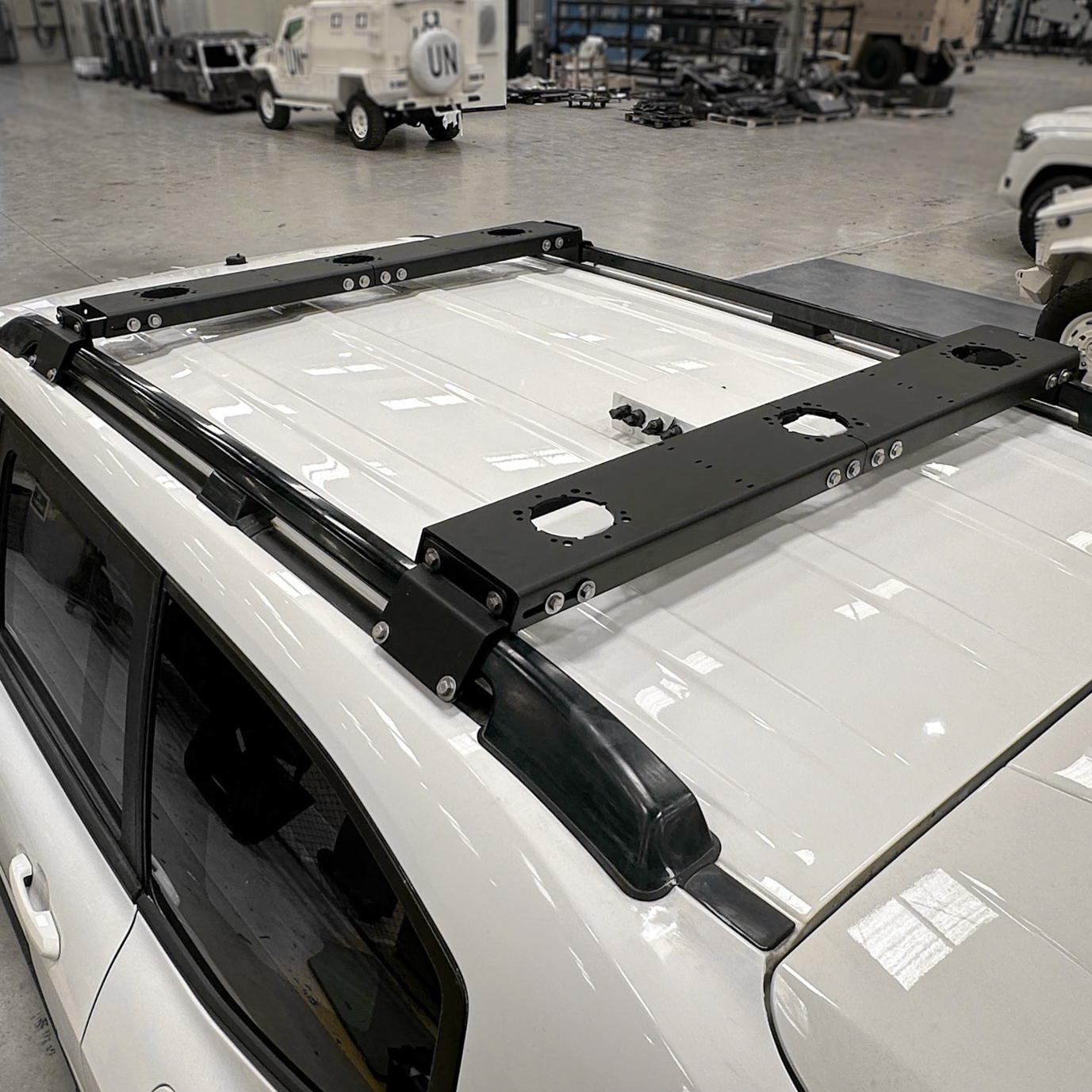 The LC200 & LC300 roof rail bolted antenna mount (RBAM) is designed to mount up to 3 standard NATO 4 or 6 hole pattern antennae. The brackets are a custom design to clamp to the existing roof rails of the Toyota Land Cruiser 200 and 300. 
This product can be completely customized to suit your desired antenna or vehicle. Material, colour and finishes can also be modified to meet your requirements.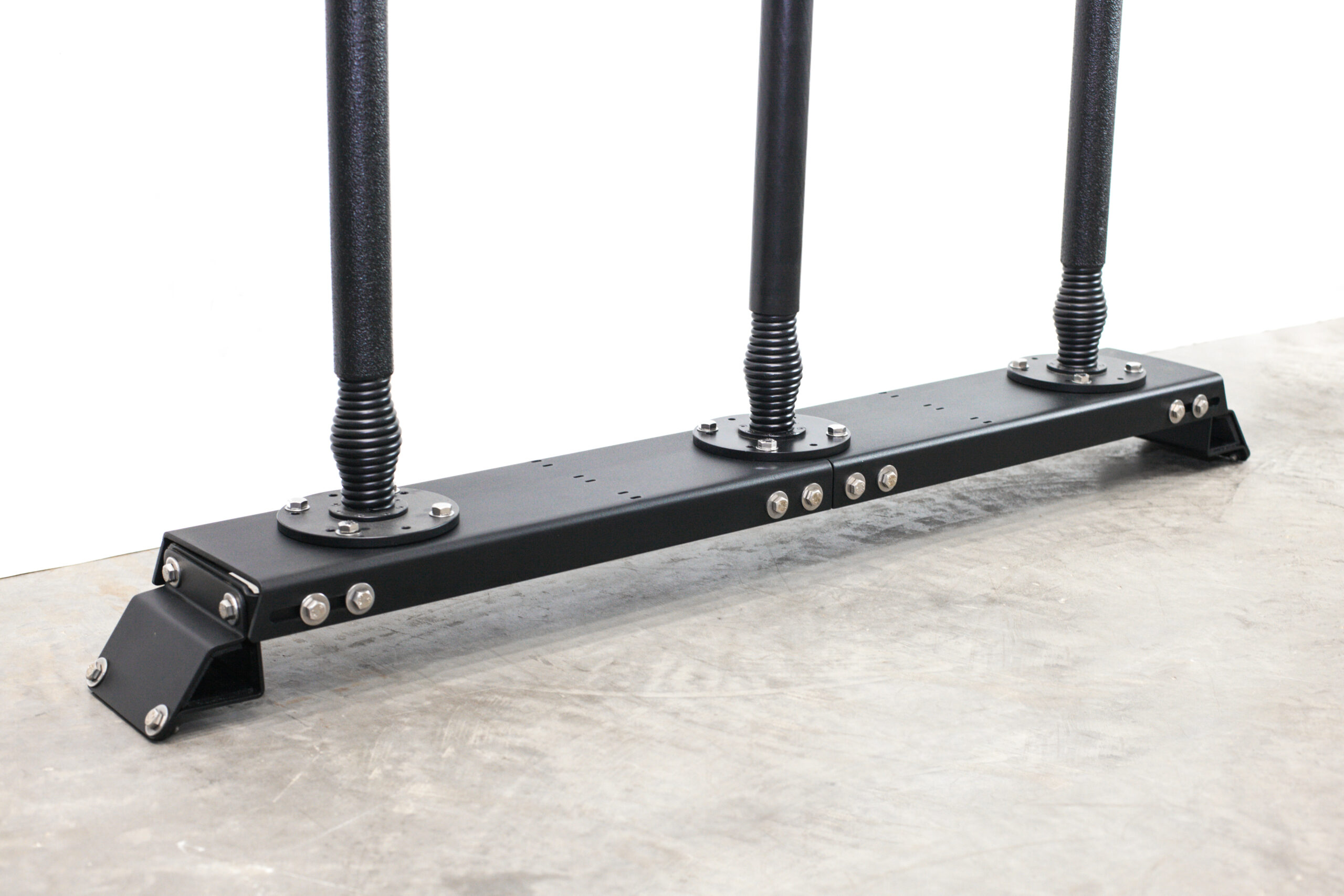 Universal Antenna Mounting Holes
The LC300 RBAM can be used with the standard 4 or 6 hole NATO antenna bolt pattern.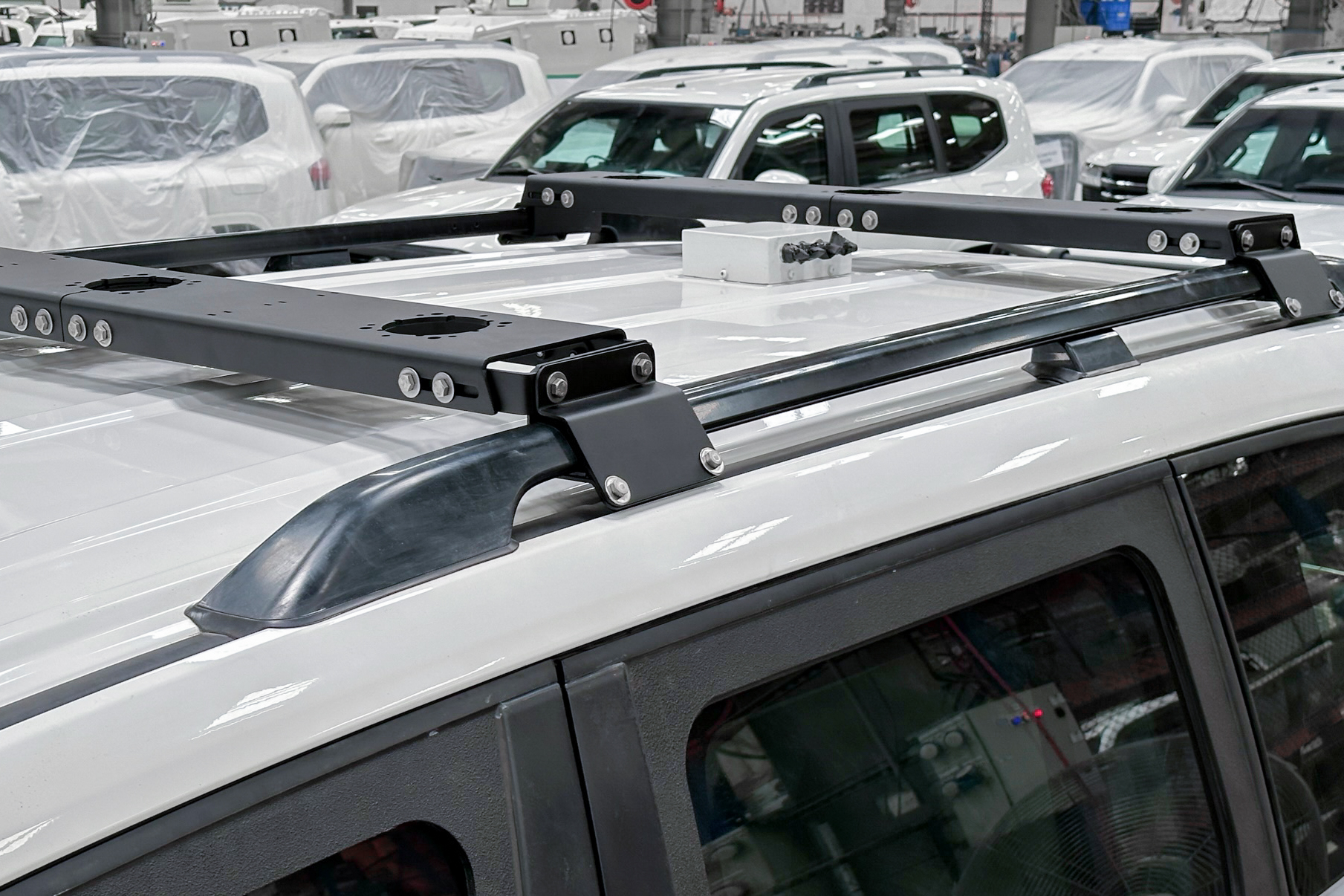 LC300 Roof Rail Mount
The RBAM features a custom steel bracket which clamps on to the Toyota LC300 roof rails. Rubber strips bonded to the inside provide a rugged, non slip mount which protects the roof rail paint.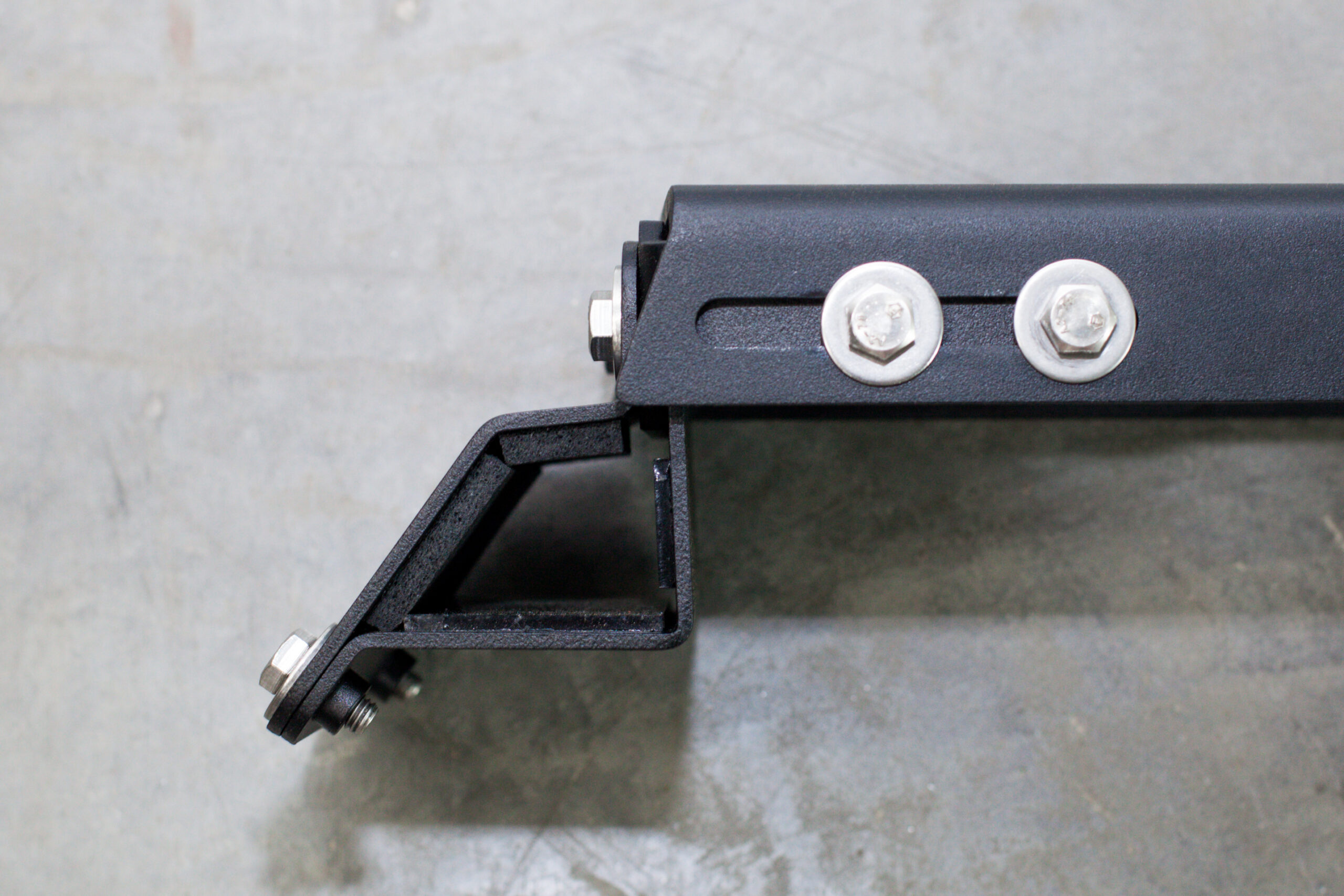 Adjustable Width
The RBAM mounts using a slot and a series of holes. This allows the width to be adjusted narrower for the rear of the LC300, or wider for the front of the LC300 as shown to the left.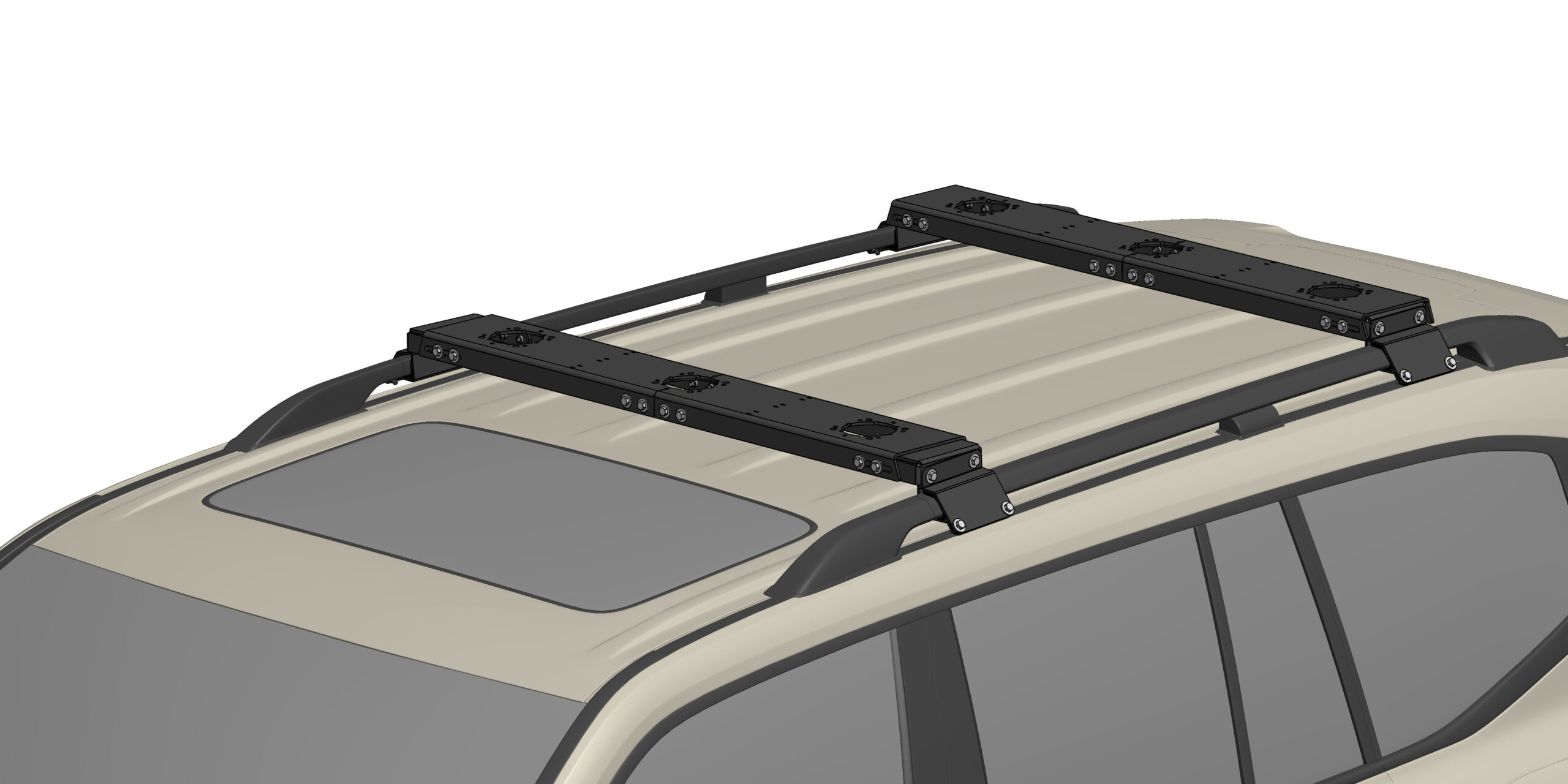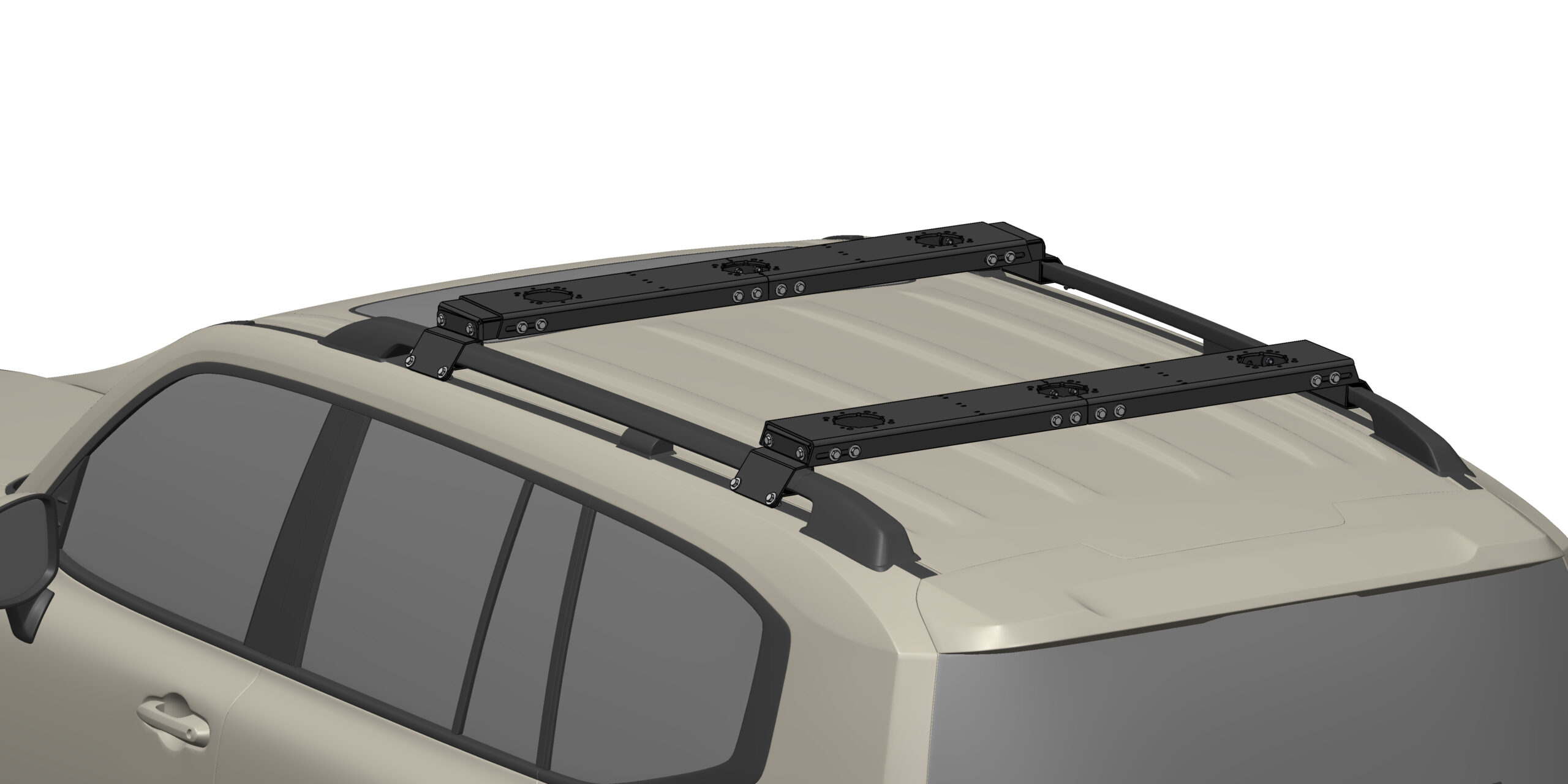 CAD Design: All of our products have been designed in CAD to meet our clients requirements and specifications. Our team of designers are available to make modifications to any of our products to suit your requirements. If you have an idea for a new product you wish to have designed or manufactured, please contact us.
Contact for product inquiries, pricing and availability