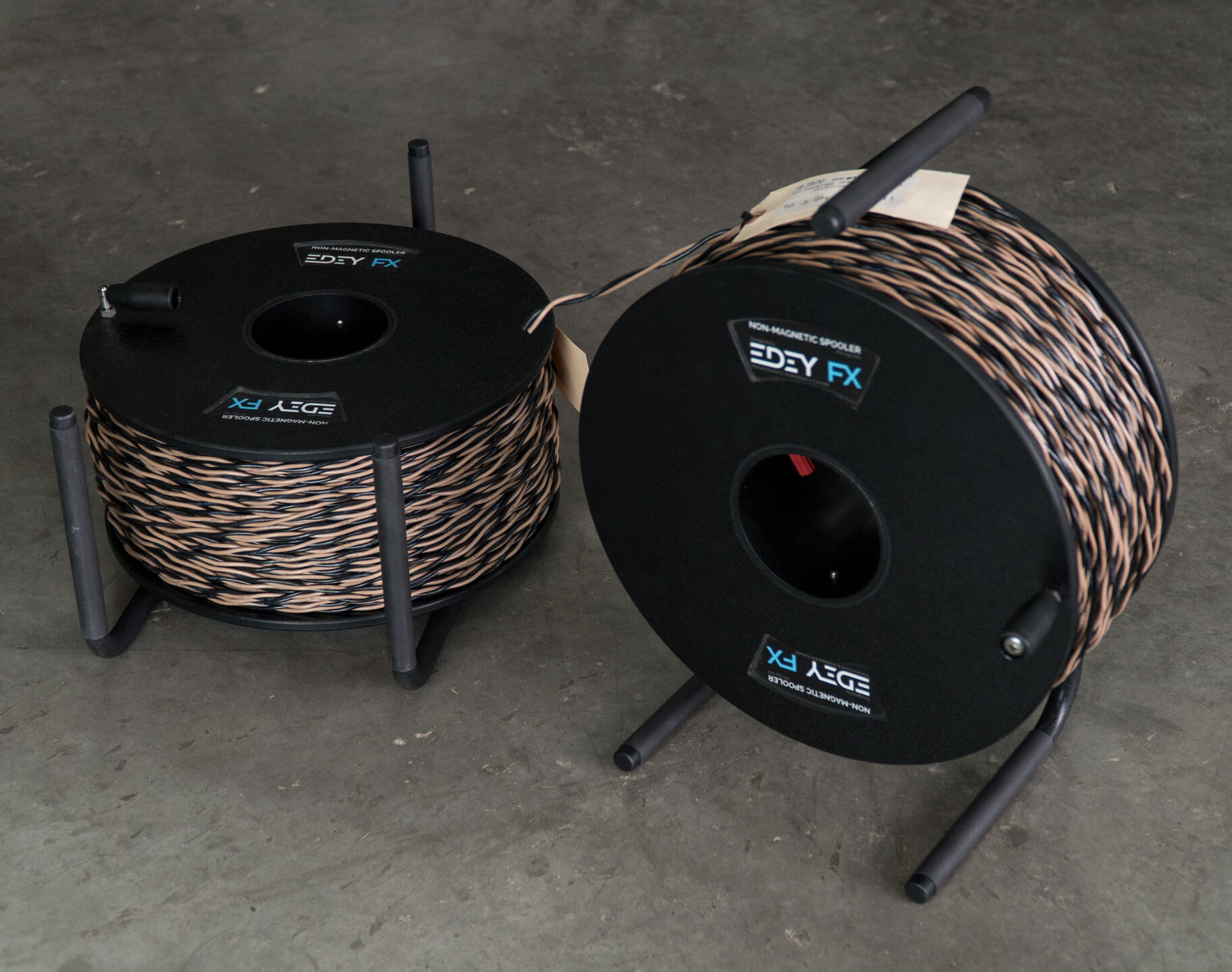 The EDEY FX Non-Magnetic Spooler is capable of rapidly spooling and unloading up to 1000ft of black & tan cable. Used around the world, the Non-Magnetic Spooler has proven to be an essential tool in the safe disarming of IED. 
This product can be completely customized, material, colour and finishes can be modified to meet your requirements.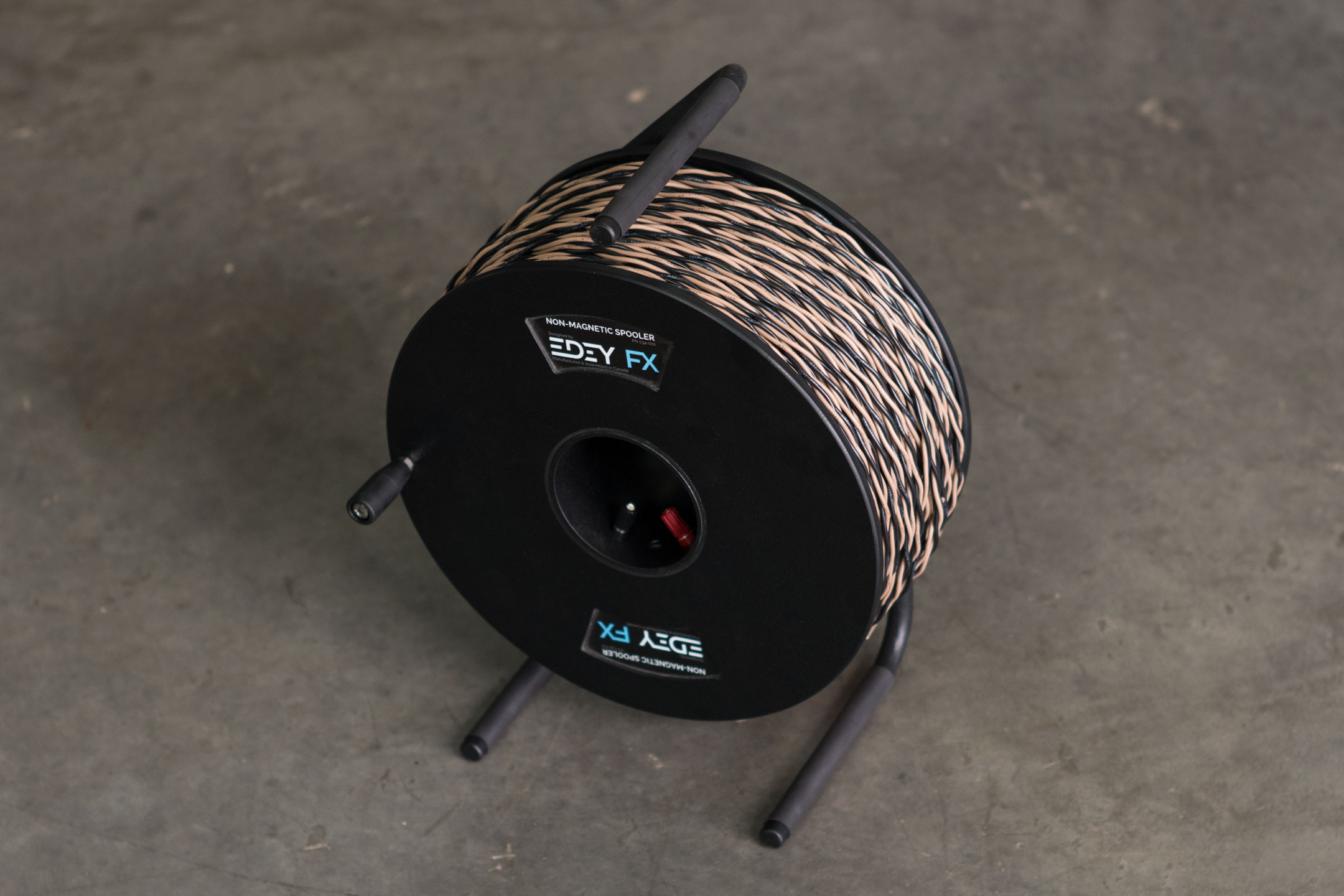 Frame Design
A durable, aluminum tri-point frame allows the spooler to stand upright, and be picked up by a user wearing gloves. A full plastic and non-ferrous metal construction ensured no electromagnetic interference during use.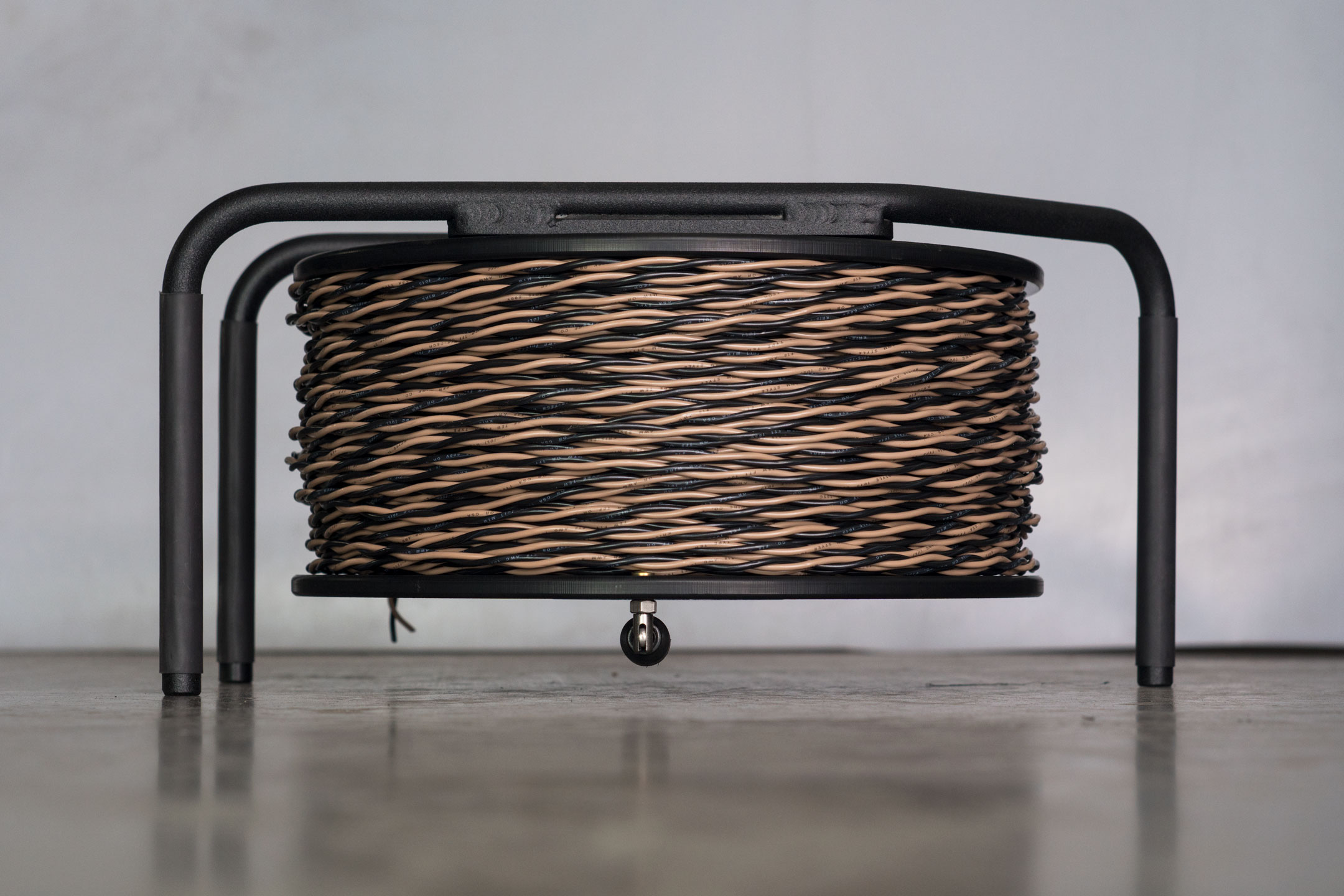 Stance
The tri-point frame maintains a stable stance in the vertical or horizontal position, allowing a single EOD technician to bring cable downrange.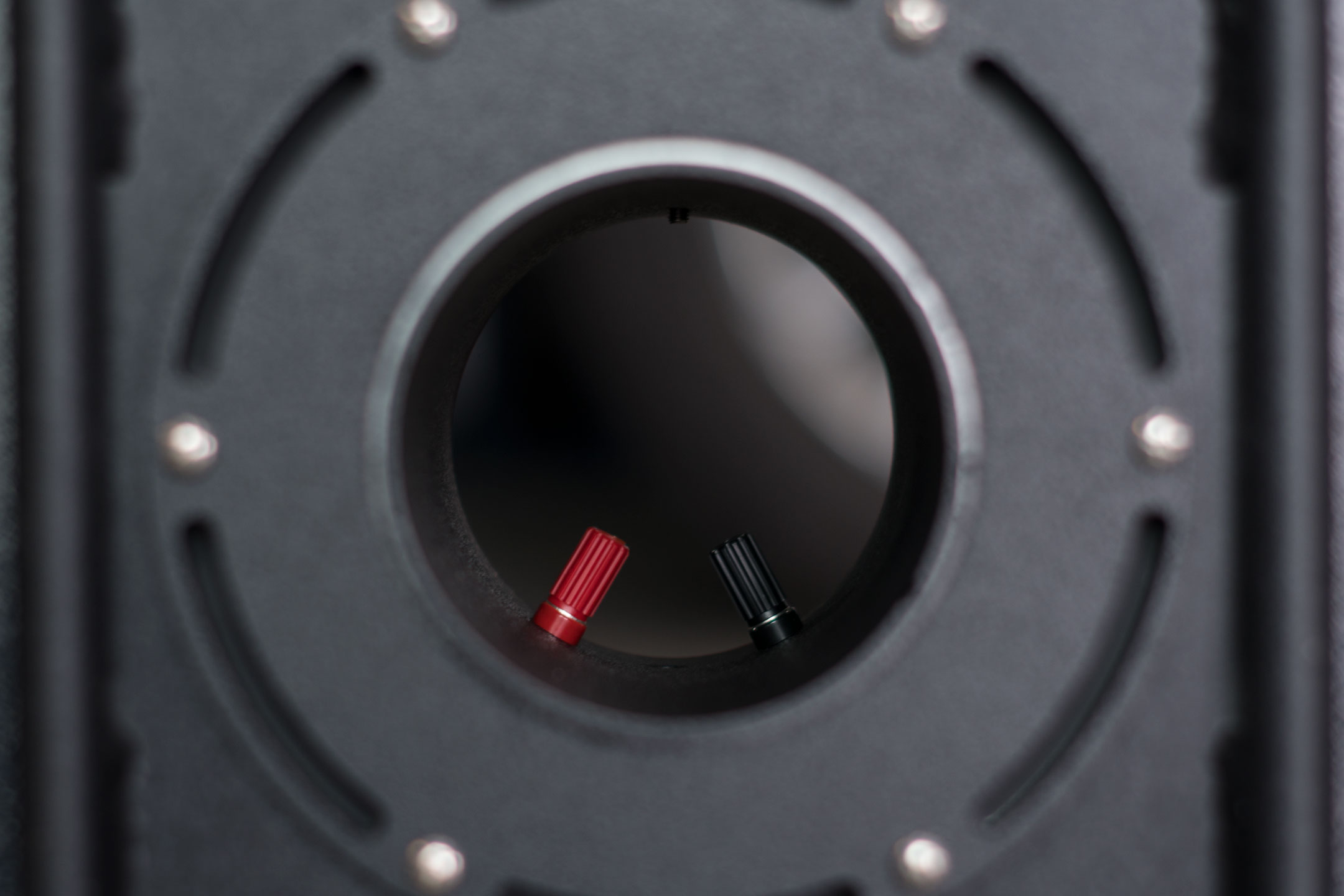 Hubless Bearing
The design allows for smooth spooling, a location to store the detonation box, and protection for the quick attach cable terminals.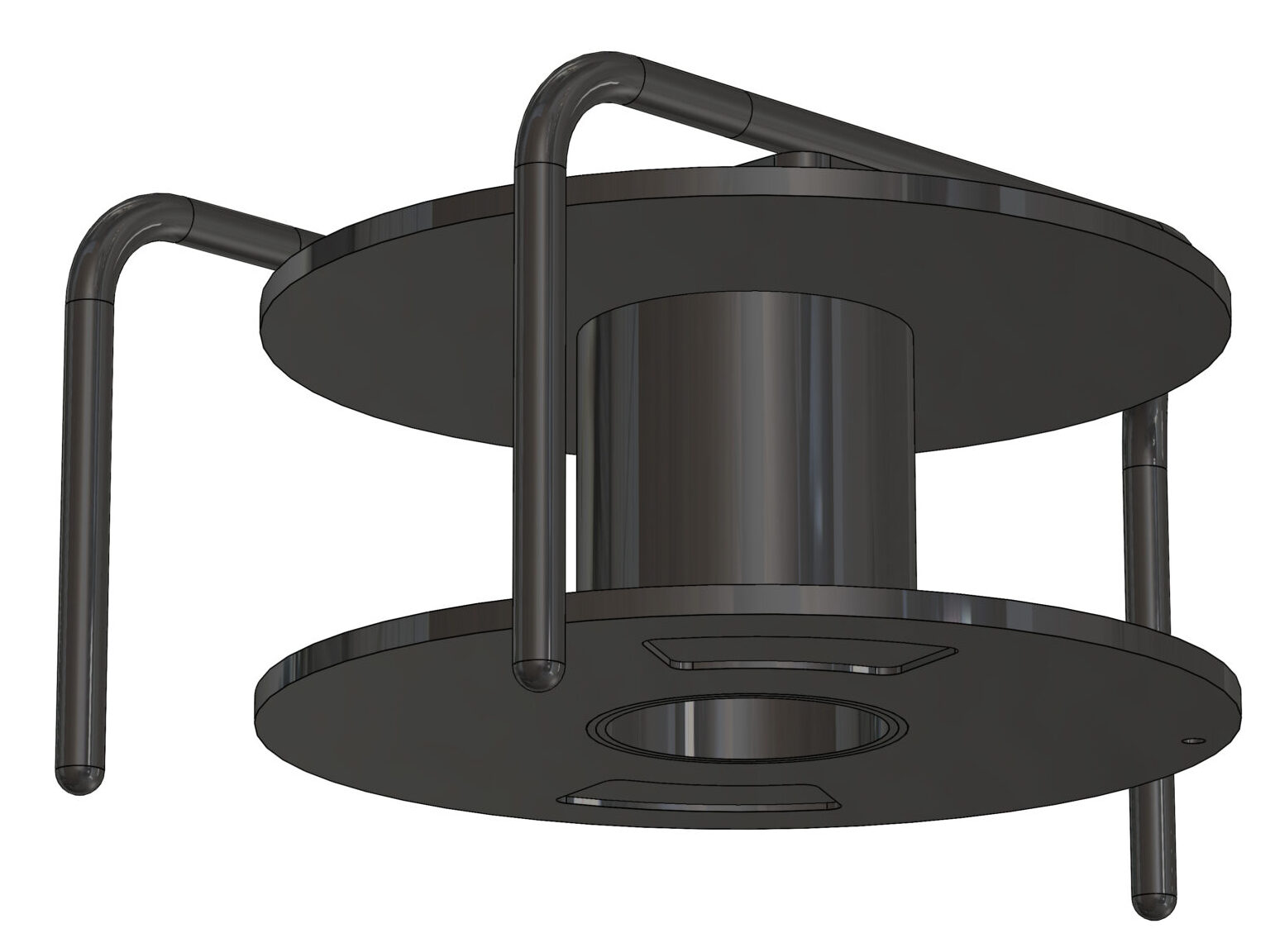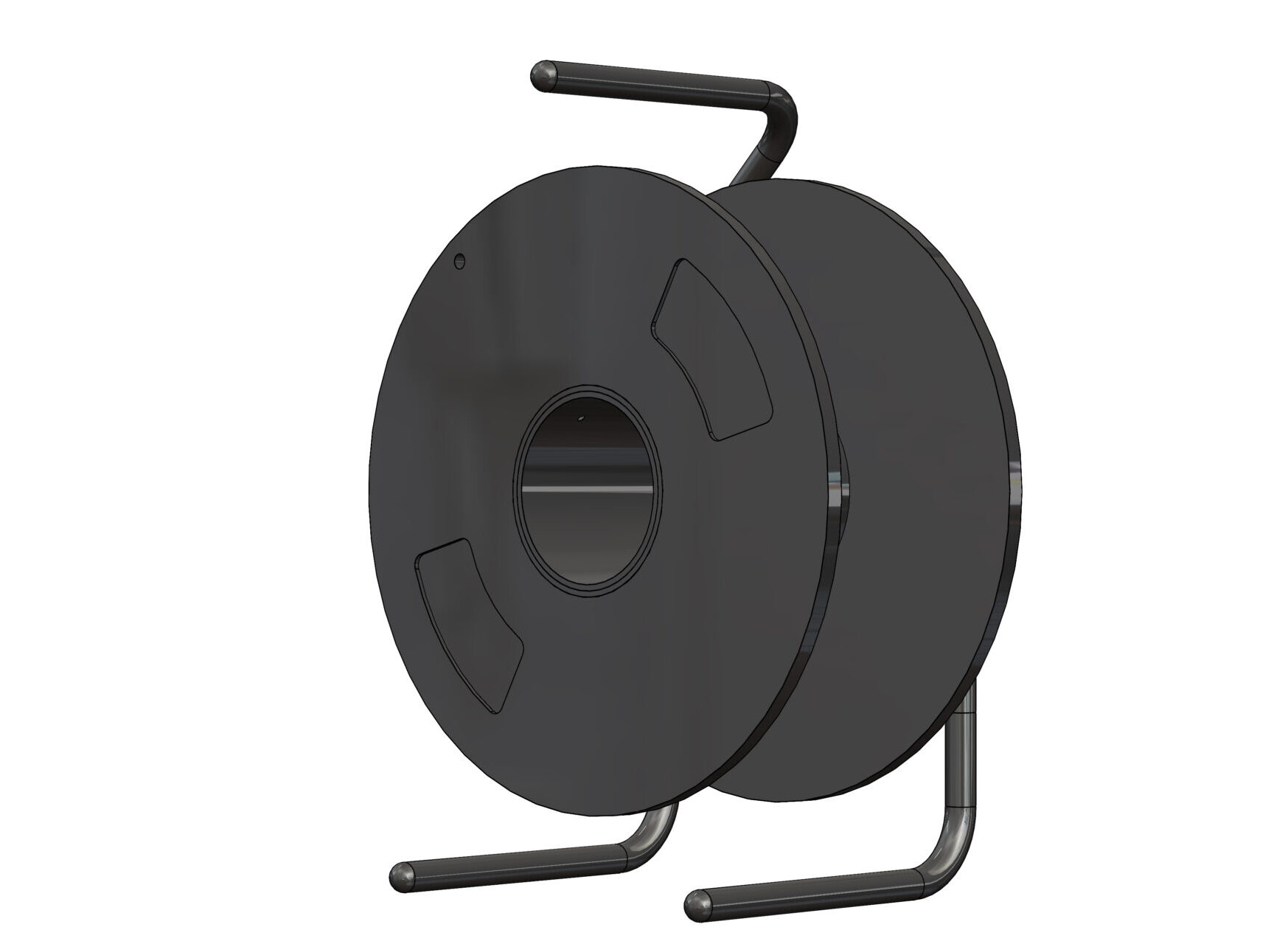 CAD Design: All of our products have been designed in CAD to meet our clients requirements and specifications. Our team of designers are available to make modifications to any of our products to suit your requirements. If you have an idea for a new product you wish to have designed or manufactured, please contact us.
Contact for product inquiries, pricing and availability