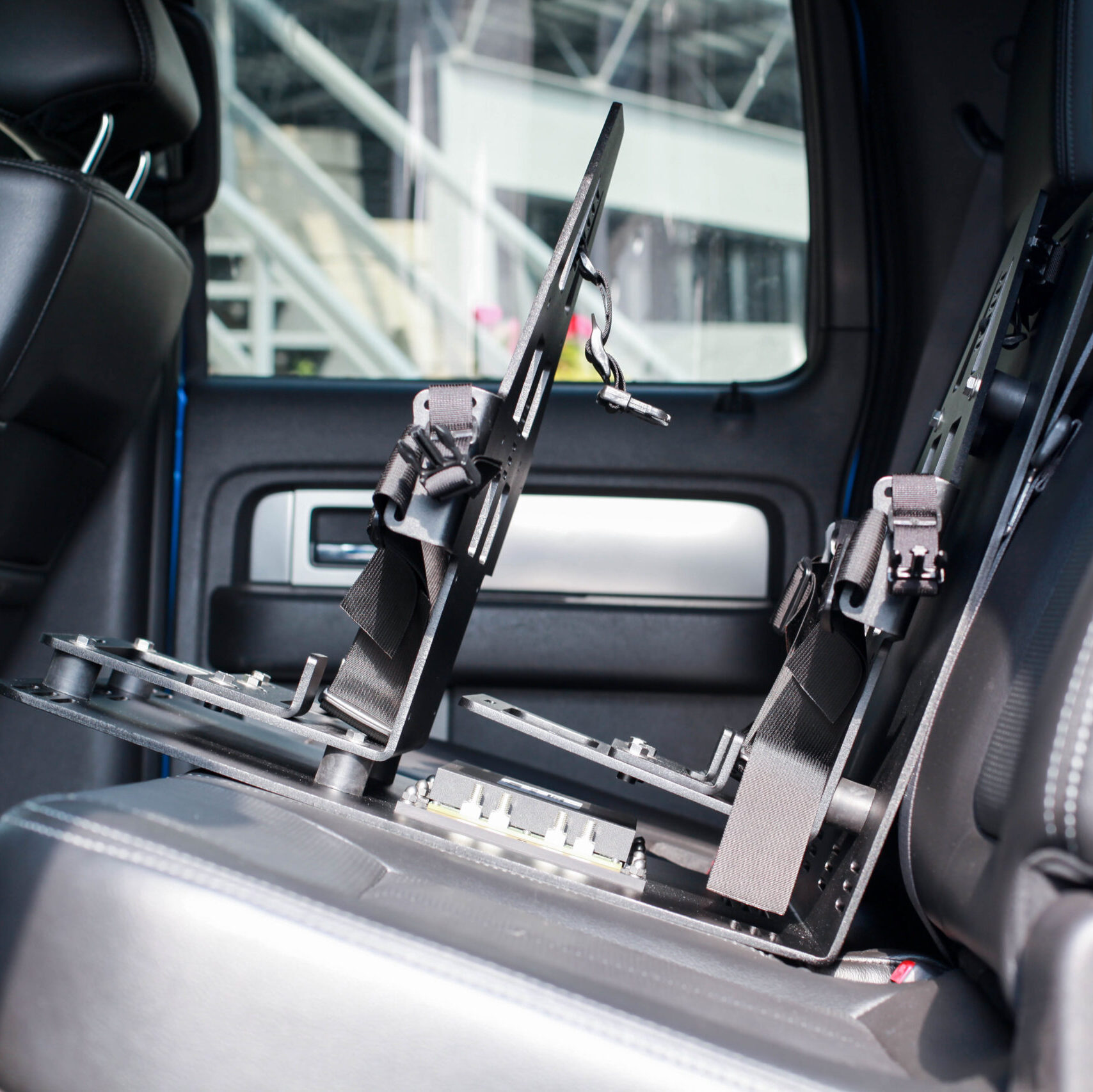 The seat mount securely holds two of Allen Vanguard's SCORPION man-portable Electronic Countermeasures (ECM) systems. The design allows the seat mount to be utilized in a variety of vehicles. 
This product can be completely customized to suit your desired equipment or vehicle. Material, colour and finishes can also be modified to meet your requirements.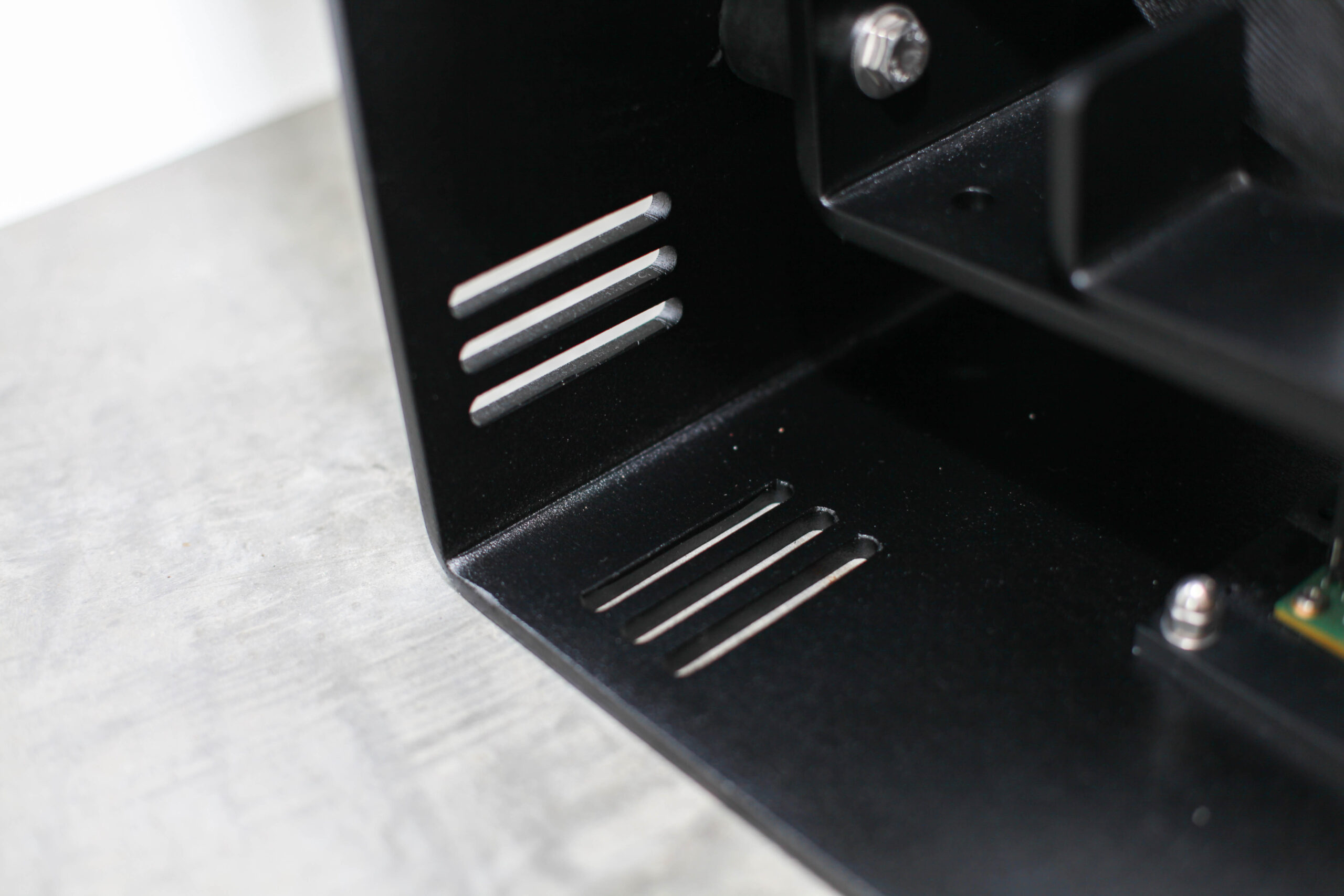 Mounting Strap Slots
Slots allow for 1″ or 2″ wide ratchet straps to secure the mount to the seat.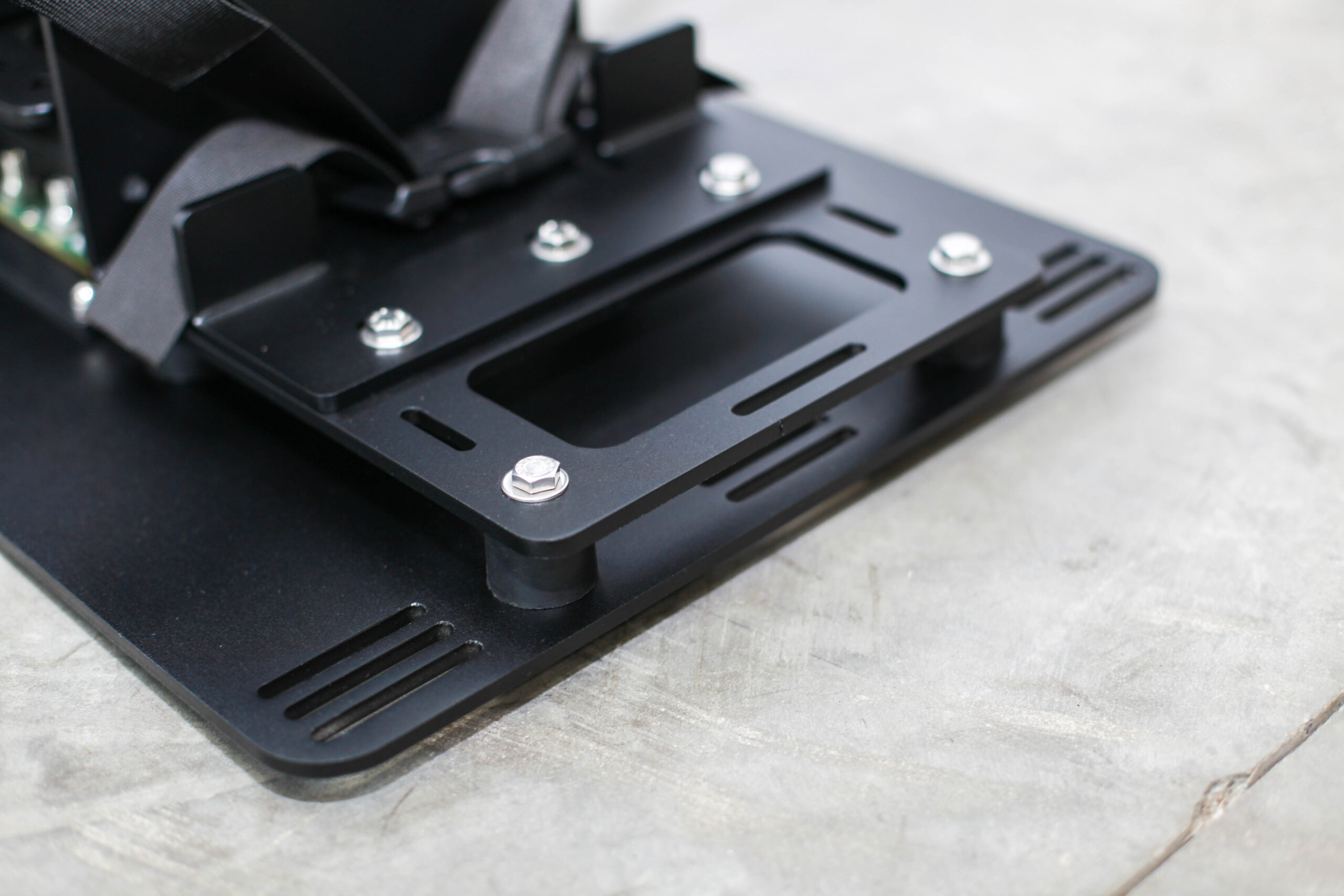 Vibration Mounts
Rubber mounts dampen the vibrations from the vehicle.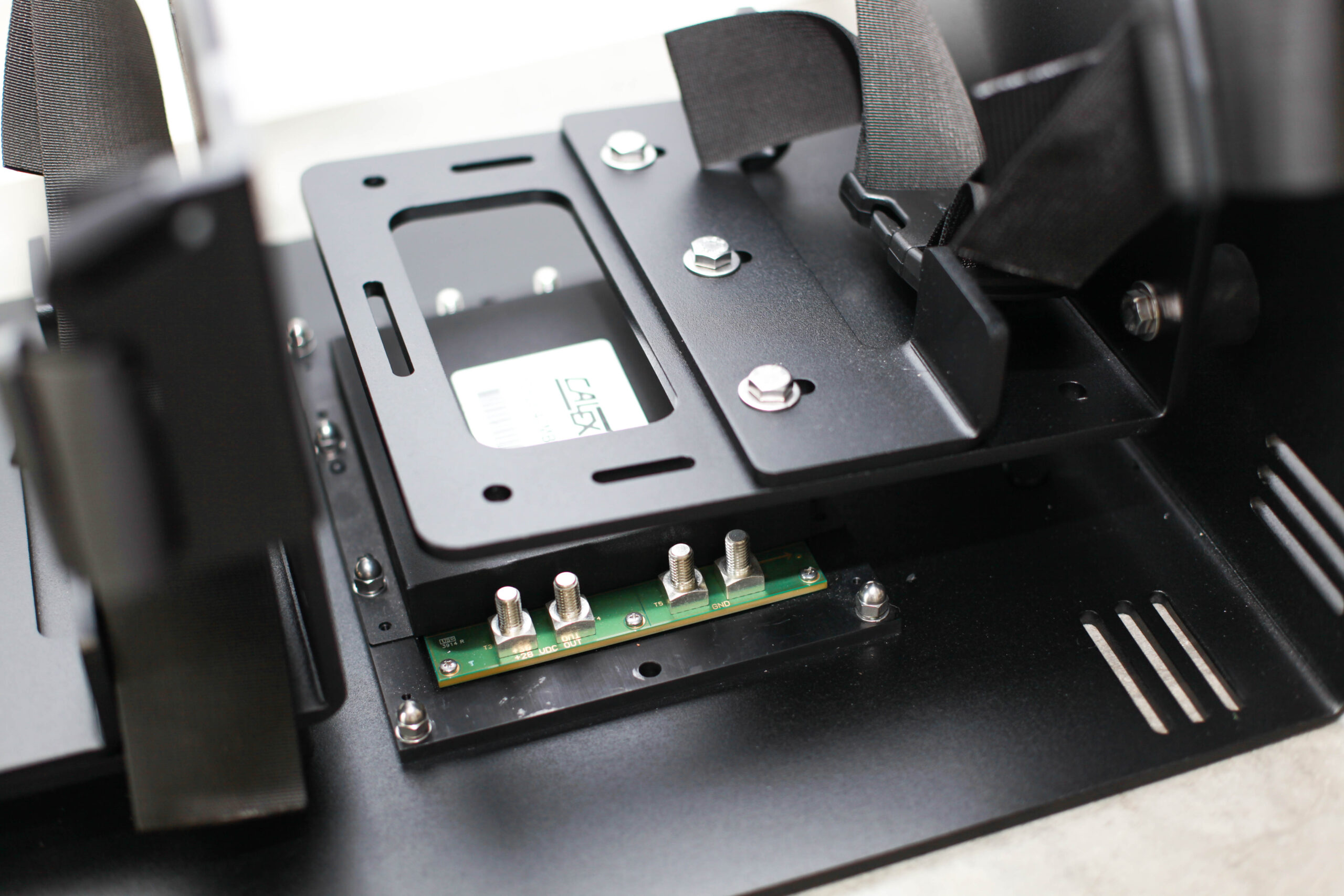 12-28VDC Converter
Optional mounting studs are included for use with the CALEX 12-28VDC converter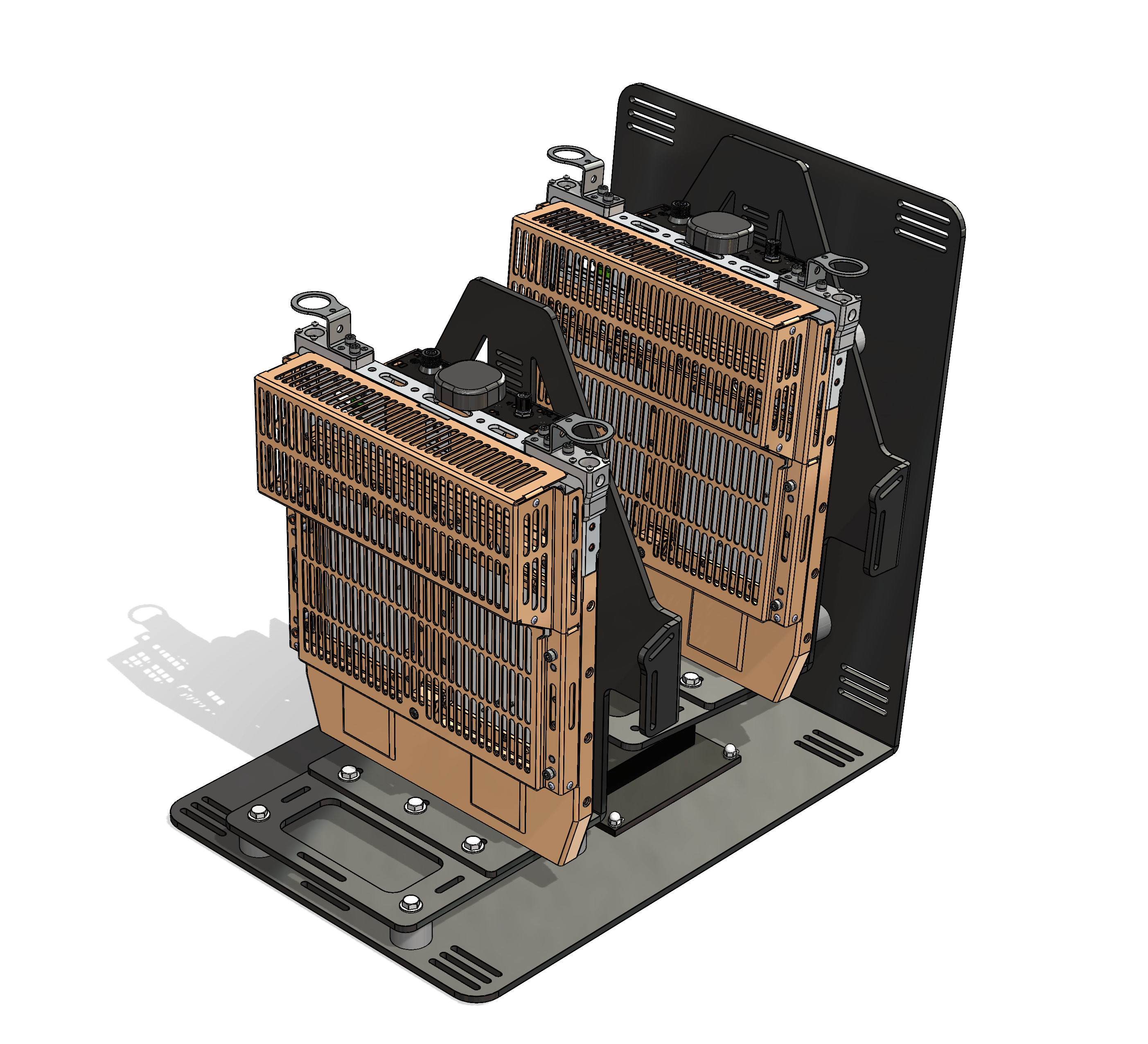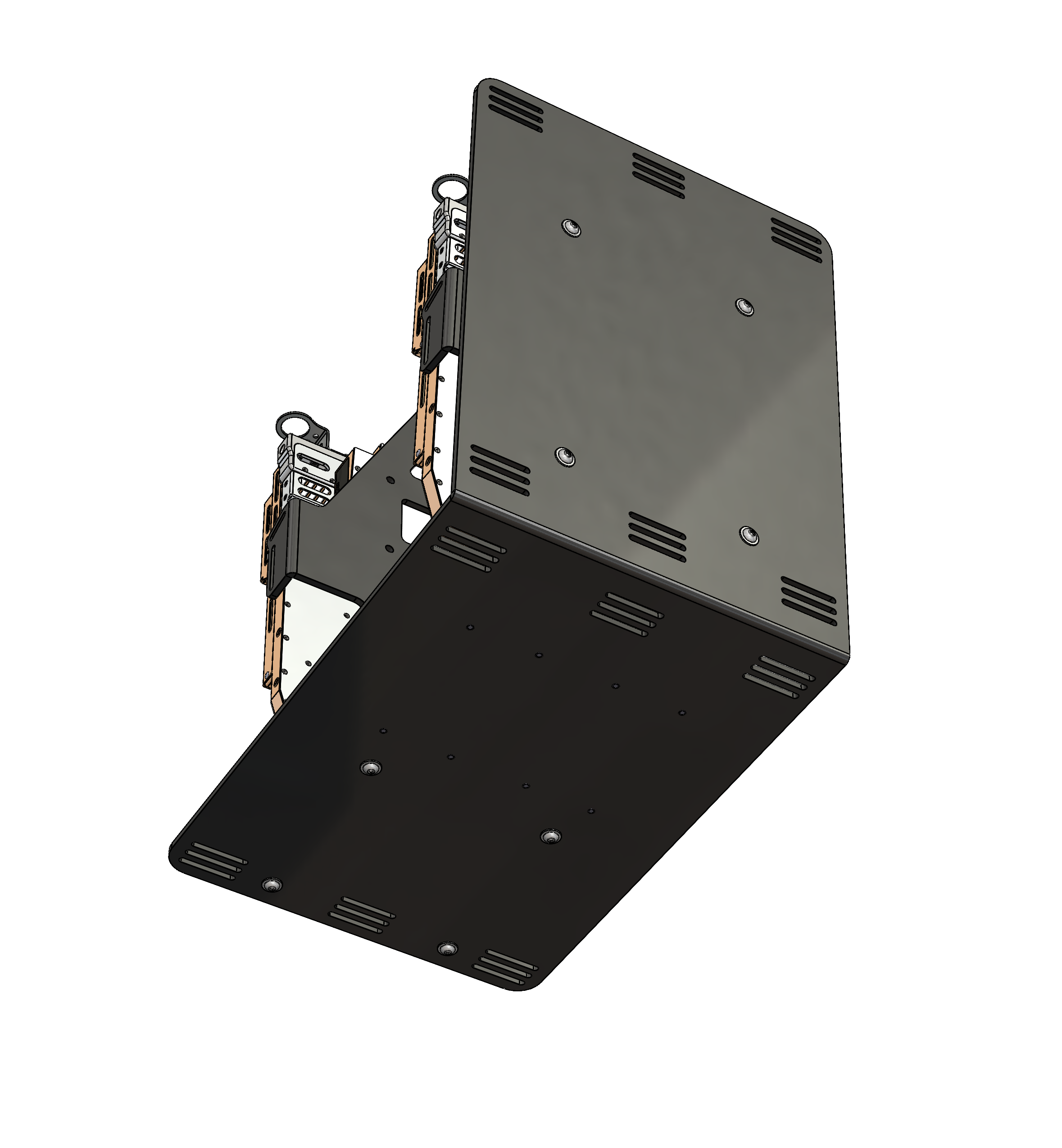 CAD Design: All of our products have been designed in CAD to meet our clients requirements and specifications. Our team of designers are available to make modifications to any of our products to suit your requirements. If you have an idea for a new product you wish to have designed or manufactured, please contact us.
Contact for product inquiries, pricing and availability