Compact Power Management Unit (CPMU)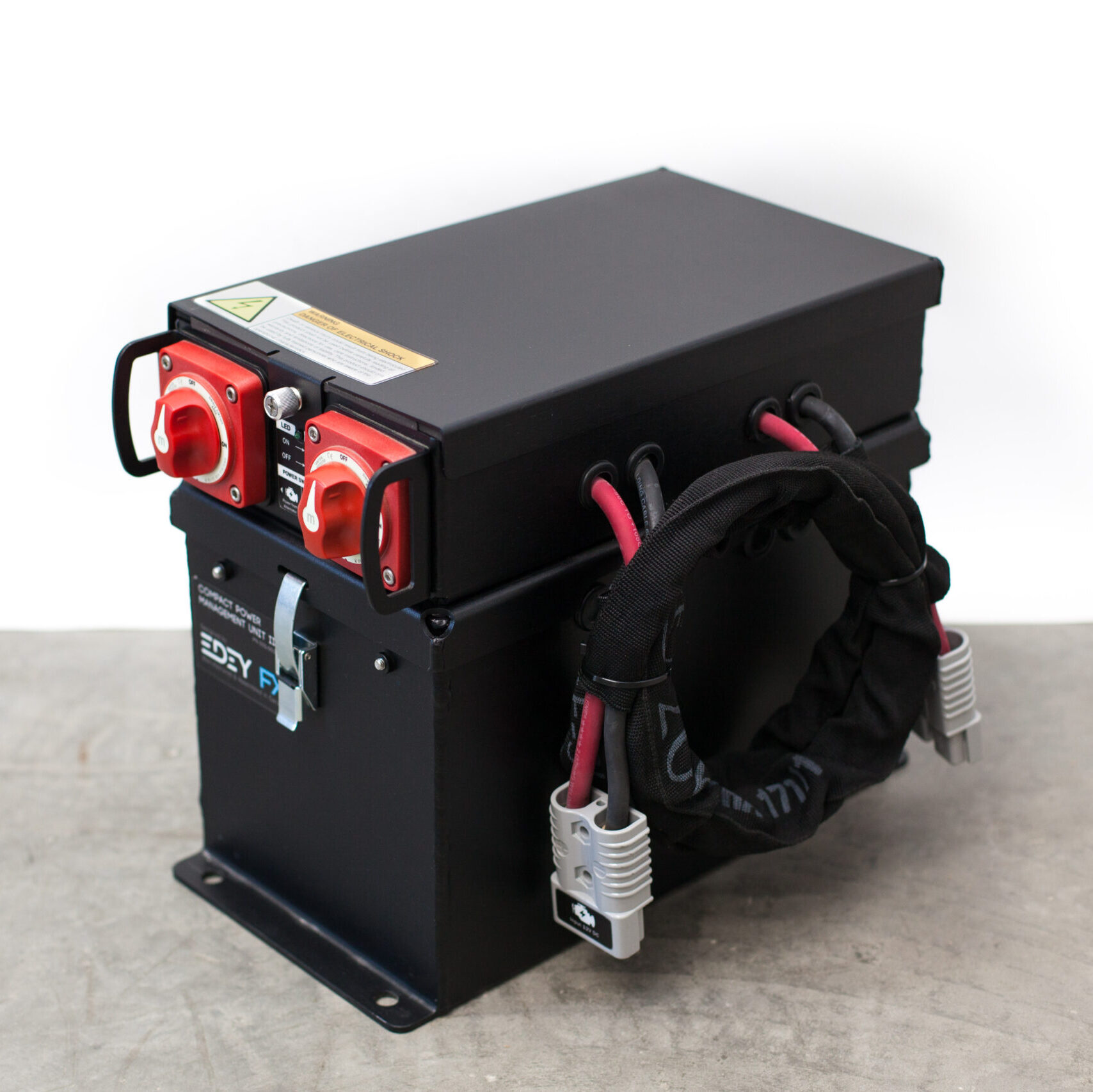 The Compact Power Management Unit (CPMU) secures two ODYSSEY PC1200 batteries in the lower compartment. The electronics are mounted in the removable upper compartment for ease of serviceability and replacement of batteries.  
The CPMU can be configured for 12 or 24 Volts and can be completely customized to meet your unique technical requirements.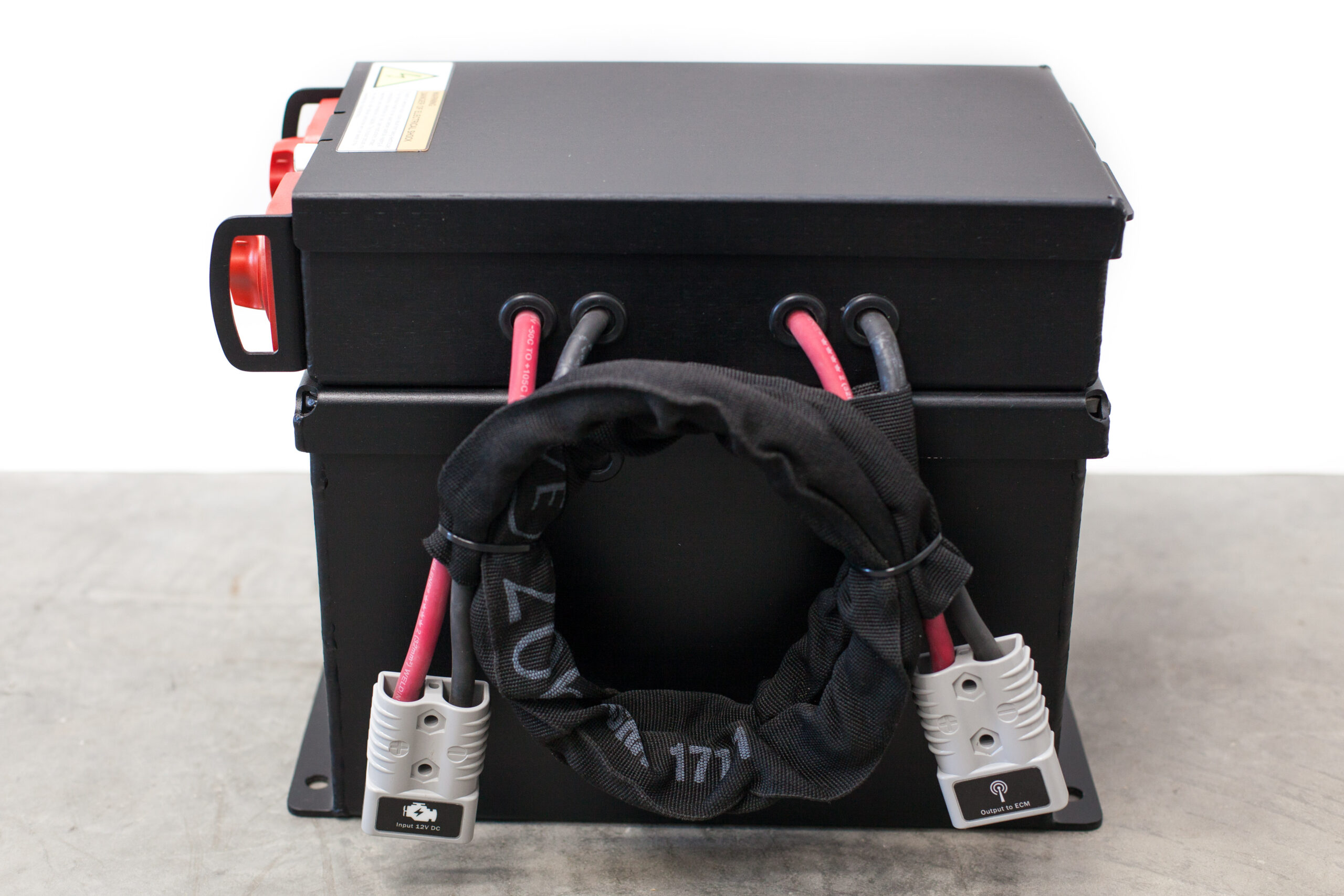 Anderson Power Connectors
The CPMU features input and output Anderson Connectors. The length of cable can be customized to reach the equipment.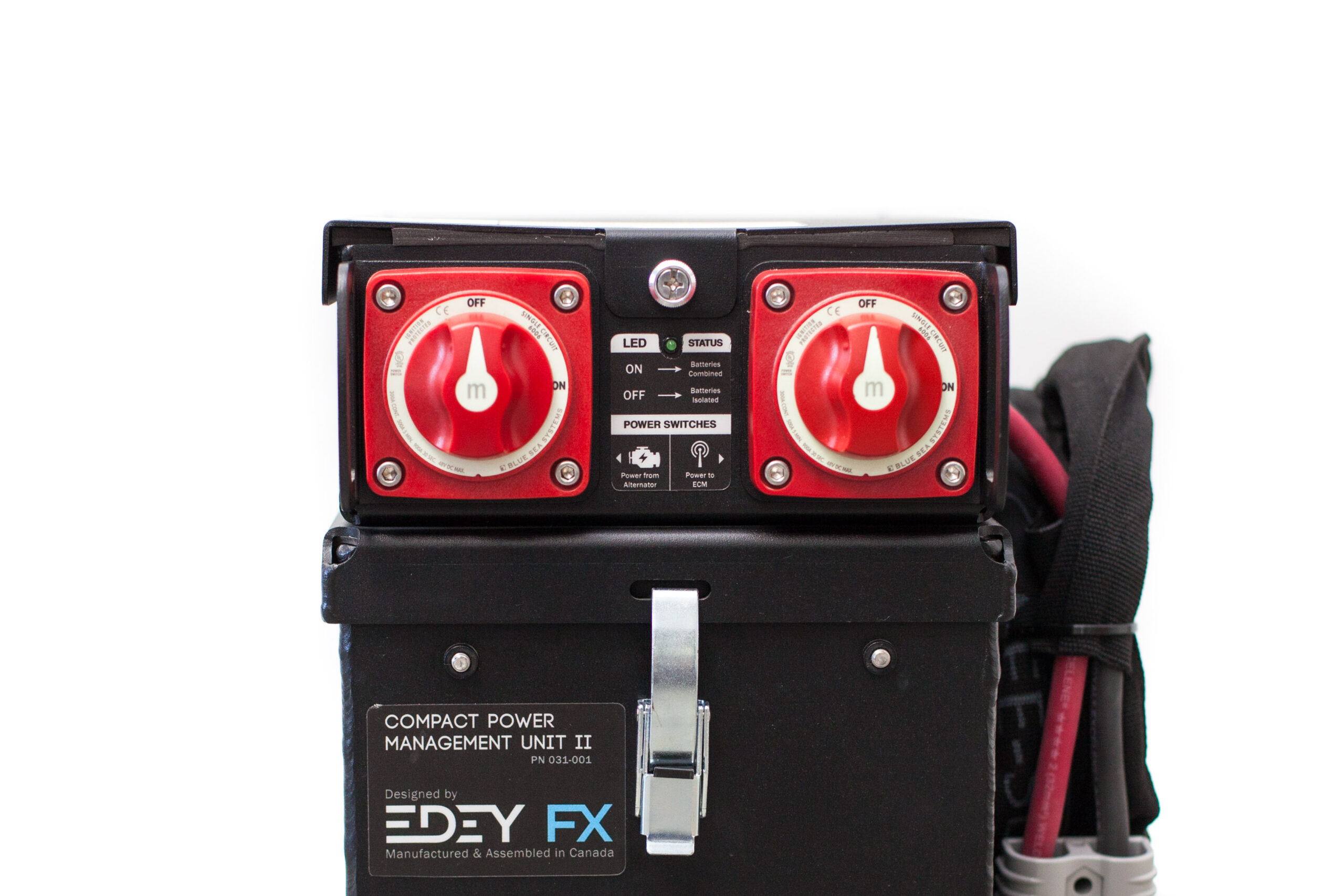 Master Switches and LED Light
Two master switches control the input and output power. An LED light indicates if the two batteries are combined or isolated.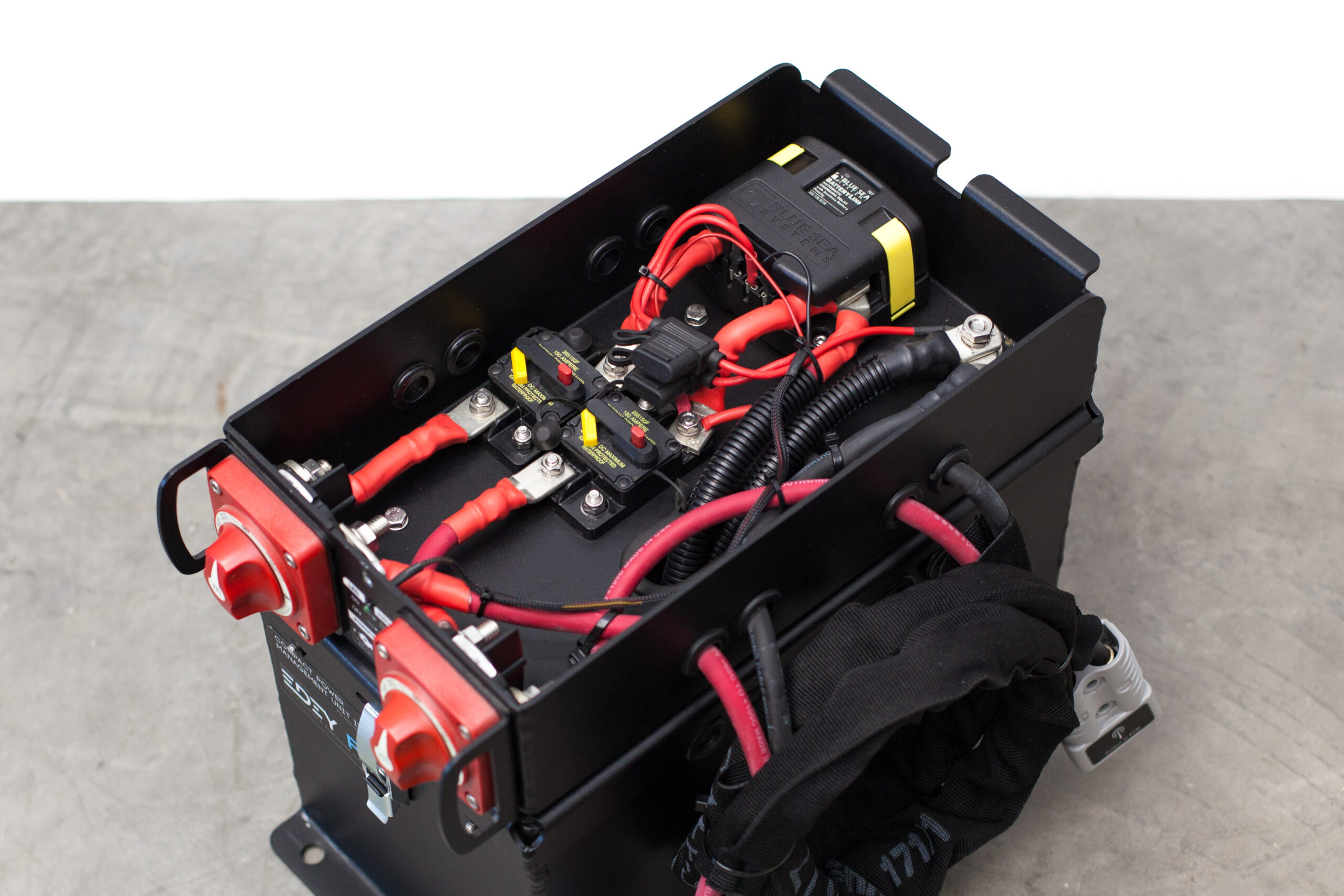 Internal Electronics
The removable upper compartment mounts two circuit breakers, an automatic charger relay, and two fuses.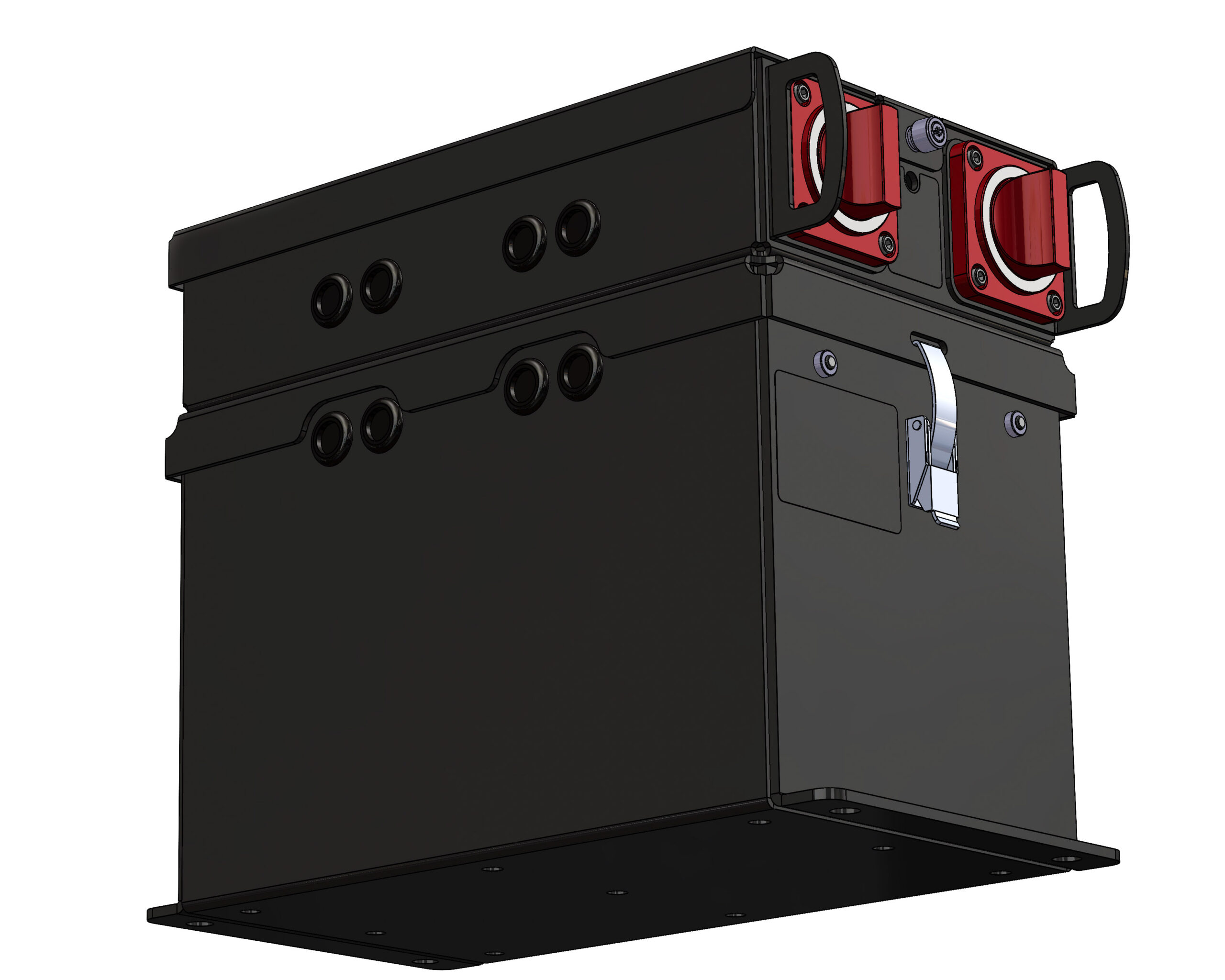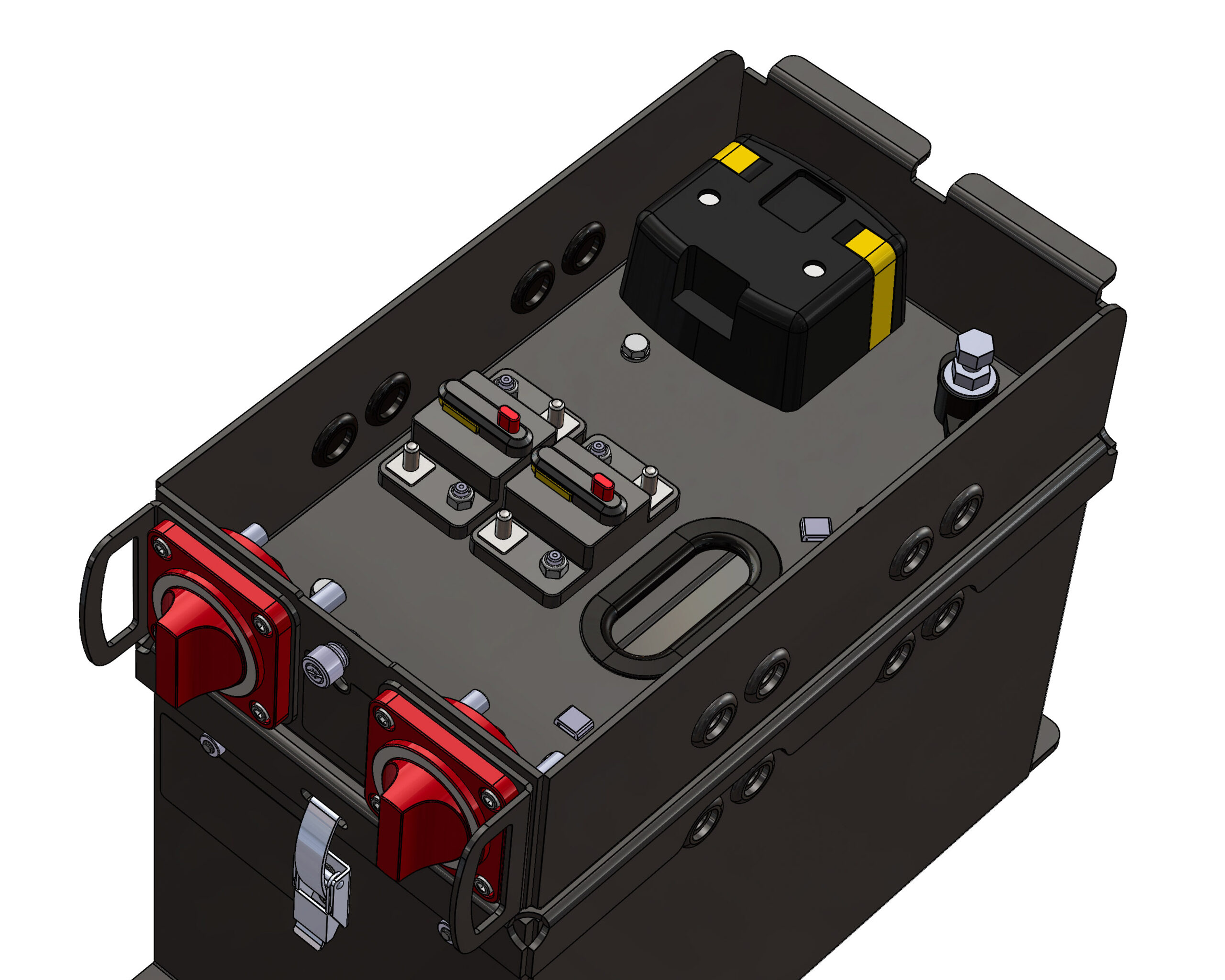 CAD Design: All of our products have been designed in CAD to meet our clients requirements and specifications. Our team of designers are available to make modifications to any of our products to suit your requirements. If you have an idea for a new product you wish to have designed or manufactured, please contact us.
Contact for product inquiries, pricing and availability